Broadcast News
17/12/2015
LynTec Announces New IPC Panel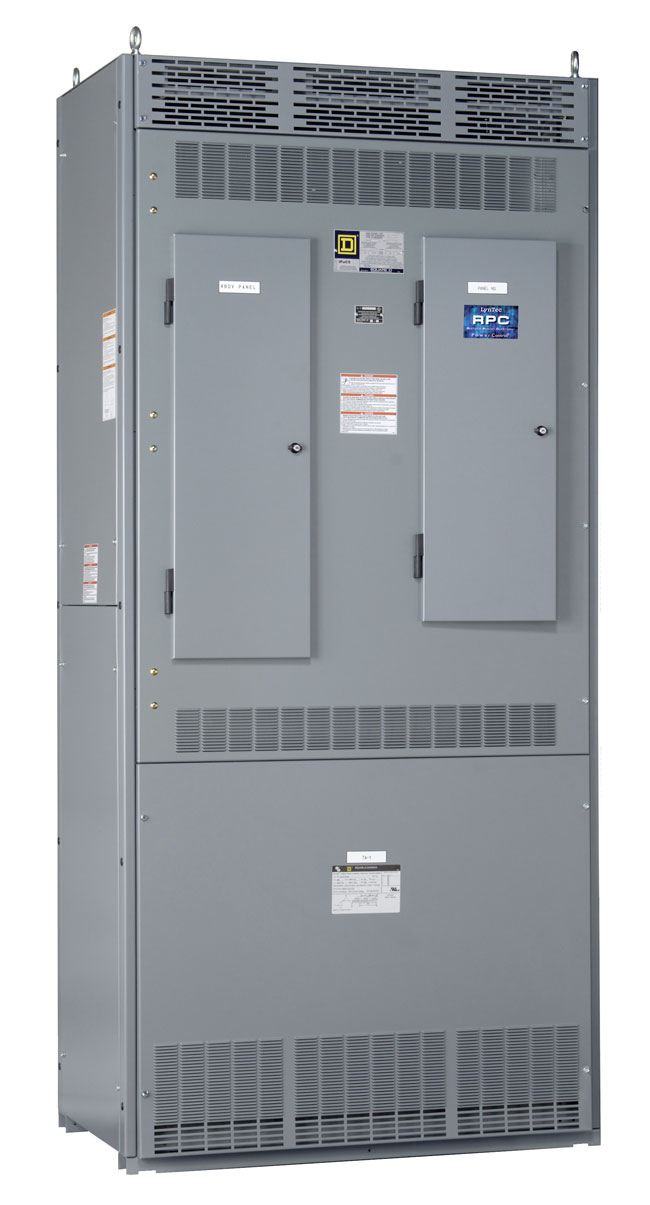 LynTec has unveiled its new Integrated Power Center (IPC) panel; a circuit breaker panel and isolation transformer integrated in one enclosure. The panel adds control to Schneider Electric's Integrated Equipment product line, which is designed to reduce material-handling costs on the job site by delivering complete, ready-to-install units.
"Transformer sizes are increasing to meet new EPA 2016 efficiency ratings, making an integrated solution an attractive option for powering requirements," explained Mark Bishop, president of LynTec. "At the same time, space is very tight in electrical closets, so adding an isolation transformer is often difficult to do, and National Electrical Code prevents anything from being mounted directly above the transformer. The IPC panel gets around this NEC issue by making it possible to mount the breaker panel flush with the front of the transformer – an enclosure-mounting strategy that saves valuable space and dramatically reduces installation wiring costs."
As part of the Integrated Equipment line, the LynTec IPC panel arrives at the job site as a ready-to-wire transformer, panel board, and control solution in a single, floor-standing enclosure. All of the internal wiring between the transformer and panels is installed and tested at the factory, saving wall space, build-out time, and wiring labour on the job site. The panel can be configured with as many as 84 circuit breakers above an isolation transformer.
Internal panel boards are set forward in the IPC enclosure to allow code compliance and vertical cooling for the isolation transformer. Users can access the wiring at both the top and bottom panels of the enclosure.
IPC panels are available with LynTec's RPC, MSP, LCP, or SCP panels and control options, while breaker counts, breaker sizing, and transformer sizing can be customised for a specific application.
www.LynTec.com
(JP/LM)
Top Related Stories
Click here for the latest broadcast news stories.