Production News
26/11/2015
New Original Dramas Commissioned By RTÉ And NI Screen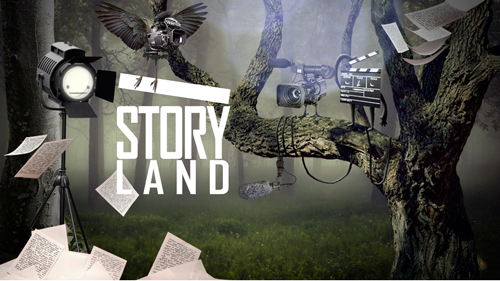 RTÉ and Northern Ireland Screen have announced the commission of five new original dramas for the new season of Storyland – the award-winning commissioning project that gives emerging Irish drama talent an opportunity to make original programmes.
For the sixth series of Storyland, RTÉ and Northern Ireland Screen have commissioned five single dramas of up to twenty minutes duration, which will be shown early next year to national and international audiences on RTÉ Player. The five production companies who have been awarded the commissions are Against the Grain Films, Mycrofilms, Out Left Productions, Six Mile Hill Productions and Two Hungry Fish Productions.
Storyland continues to offer an invaluable springboard for Irish writing, directing, producing and acting talent throughout the island of Ireland. The fifth series of Storyland which ran on RTÉ Player earlier this year has already won a number of international awards and generated additional opportunities, both within and outside RTÉ, for writers, directors and producers to apply and develop their talents.
David Crean, Executive Producer, RTÉ, said: "Now in its sixth season, Storyland has proven to be a hugely successful commissioning platform to bring fresh creative ideas to RTÉ, and to identify emerging creative talent for the TV and film industry on the island of Ireland. Across writing, acting and directing, Storyland showcases the great breadth of Ireland's creative talent. From crime to comedy, sci-fi, and coming of age dramas, Storyland brings new and wholly original dramas to engross our audiences."
Andrew Reid, Head of Production at Northern Ireland Screen, added: "This is Northern Ireland Screen's first year to be involved with Storyland and we are delighted to be working with RTÉ in supporting the development of storytelling skills. This is a perfect partnership that allows us to create opportunities for, and invest in, a new generation of creative talent. We would like to congratulate the successful teams and look forward to seeing the end results."
The five dramas commissioned for the sixth season of Storyland are:
'Costigan' – Crime Drama by Against the Grain Films
'Costigan' is a female led crime drama that centres on Vi Costigan, an ex-Garda detective who is released from prison after unjustly serving time for a crime she didn't commit. Her chequered past is unpeeled as she tries to mend broken relationships and seeks out new opportunities that have dark repercussions. She quickly realises she must adapt her old skills to survive in the radically shifted world she now finds herself in. 'Costigan' is produced by Ailish Bracken and Against the Grain Films. It is written and directed by Gary Duggan. The production is taking place in Dublin.
'Smitten' – Comedy Drama by Mycrofilms
Bronagh discovers she's pregnant on the same day her ex-boyfriend Dave goes missing after a drunken night out. Her new life is put on hold as she searches for him. Can she find him before the news does? And will she be able to reconcile her past with her future? The production company is Mycrofilms and the producer is Ruth Carter. The writer and director is John Morton and the production is taking place in Kilkenny.
'Hot Knives' – Coming of Age Drama by Out Left Productions
'Hot Knives' is a 'coming of age' drama set in 1995, in the deepest suburbia of Dublin. Fourteen year-old Charlie lives for his skateboard. To him everything else fades in comparison. But life has a way of refusing to be ignored and he is forced to take action when his wayward older sister Sam steals vital medicine for their dad. This in turn means Charlie has to confront one of his peers Swifty. The production company is Out Left Productions and is produced by Richard Keane and Rebecca O'Malley. It is written by Stephen Walsh and directed by Diarmuid Donohoe.
'Dinosaurs' – Dystopian Drama by Six Mile Hill Productions
In five years everyone and everything on the planet will die. Until then, all we can do is find a way to survive. 'Dinosaurs' is a gripping 'pre-apocalyptic' dystopian drama chronicling the final years of one family on earth as they try to adapt to an ever changing and increasingly dangerous world in an bid to outrun the inevitable. 'Dinosaurs' is produced by Brendan Mullin and Belfast-based production company Six Mile Hill Productions. It is written by Aaron Gray & Paul Skillen and directed by Chris Baugh. Filming is taking place in Northern Ireland (Belfast and surrounding areas).
'Quinn & O'Grady' – Comedy Drama by Two Hungry Fish Productions
Cagney and Lacey meets Father Ted! 'Quinn & O'Grady' is an irreverent comedy about a couple of mismatched cops and their efforts to solve the strange goings on in the village of Blackhill. 'Quinn & O'Grady' is produced by Ivan McMahon and Molly O'Driscoll from Two Hungry Fish Productions. It is written by Janet Hayes and Ivan McMahon also directs. The production is taking place in Offaly.
rte.ie/storyland
(MH)
Top Related Stories
Click here for the latest broadcast news stories.