Broadcast News
20/10/2017
Northern Ireland Screen, RTÉ Launch New Web Dramas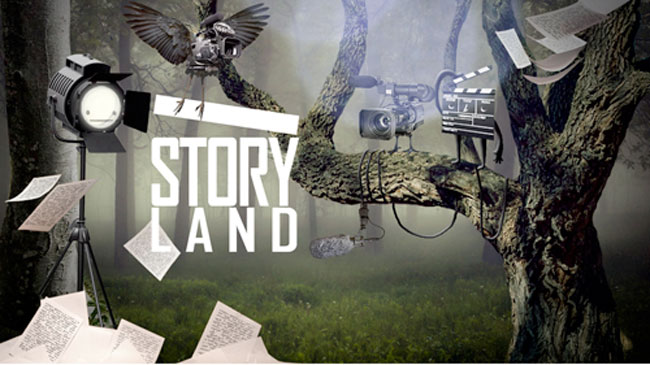 Northern Ireland Screen and RTÉ have launched four new 20-minute web dramas as part of the new season of Storyland 2017, showcasing Ireland's creative talent across writing, acting, producing and directing.
Now in its seventh season, Storyland 2017 brings original stories to a national and a global audience. This season features four new dramas telling diverse, contemporary Irish stories; from the tale of a Kurdish refugee arriving by truck to Ireland in 'Leave to Remain', a story about the real hardships facing anyone trying to get back to work in 'On the Hemline', insight into post-Brexit uncertainty in Northern Ireland in 'A Sign of Things', to a mixed-race girl struggling with her identity in 1980s Belfast in 'Cry Rosa'.
The four Storyland 2017 dramas feature new and emerging talent. Kaci Power O'Driscoll, an 11-year-old schoolgirl from Cork makes her screen debut as the spirited daughter of Martha in 'On The Hemline', while 11-year-old Grace Fleming takes the lead in 'Cry Rosa'. Established actors include IFTA Award Winners Martin McCann in 'Cry Rosa', Eileen Walsh in 'On the Hemline', Cathy Belton and Nigel O'Neill in 'A Sign of Things'.
Commenting on the project, David Crean, Executive Producer for RTÉ Television, said: "This year Storyland is bringing four original Irish dramas to audiences in Ireland and around the world. As well as introducing great new stories from new voices to the audience, Storyland is a significant part of RTÉ's commitment to developing creative talent on the island of Ireland."
Richard Williams, Chief Executive, Northern Ireland Screen, added: "We are delighted to be working in partnership with RTÉ once again to develop local storytelling skills through Storyland. This is Northern Ireland Screen's third year to be involved with this fantastic initiative, which allows us to create opportunities for, and invest in, a new generation of creative talent."
The four production companies awarded the commissions are Afro-Mic Productions, Tyrella Film Productions, Lacada Entertainment and Treasure Entertainment. The Storyland dramas are available exclusively on RTÉ Player
here
.
(JP)
Top Related Stories
Click here for the latest broadcast news stories.