Broadcast News
09/09/2015
LiveU Announces Launch Of 'Solo'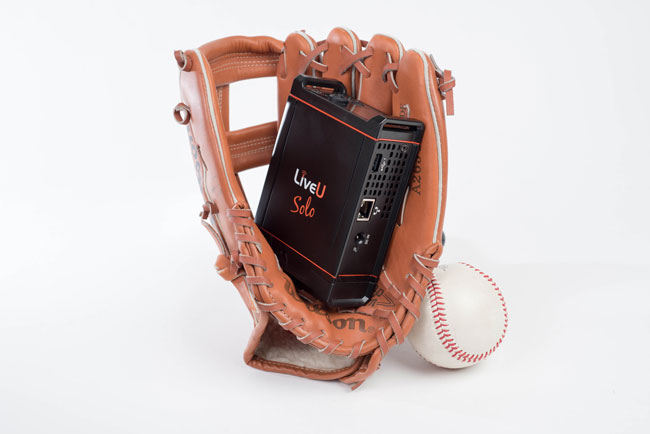 LiveU has announced the launch of its new 'Plug and Play' Solo live streaming bonding solution. The solution will see the company bring its broadcasting experience to the online media market.
Designed to fit with web streaming workflows, LiveU Solo automatically connects to Wowza Streaming Cloud, a cloud streaming service offered by Wowza Media Systems, as well as other popular CDNs, OVPs and YouTube Live. Solo can be managed and controlled remotely via a web interface or smartphone.
LiveU Solo offers the best-in-class cloud streaming solution based on LiveU's bonding technology, 10 industry patents, and integral LRT (LiveU Reliable Transport) protocol. Optimised for video performance, Solo delivers video streams by using LRT's integral adaptive bit rate and forward error correction technology.
On the transmission side, and as part of the overall streaming solution, the encoder is available in a single channel streaming configuration or with premium full bonding capabilities. The solution will be offered via LiveU's new online store. The store will be available to US customers only in the first instance.
"LiveU Solo is a cost-effective and seamless way to send contribution video over the internet to Wowza Streaming Cloud," said David Stubenvoll, CEO and co-founder of Wowza Media Systems. "We are happy to collaborate with LiveU to help bring an integrated 'glass to glass' live streaming solution that delivers the highest possible quality and reliability to anyone, anywhere."
Samuel Wasserman, LiveU's CEO, added: "In discussions with our customers, we saw a growing need for a professional-grade live video product for the online media market. LiveU Solo is set to create a new standard in the web streaming space. Our goal is to offer a simple integrated solution to sports and other vertical markets, which is much more powerful. Now, everyone can start streaming at an affordable price.
"Working in close collaboration with Wowza, LiveU Solo is aimed at any live online media production looking to improve their viewers' experience."
www.liveu.tv
(JP)
Top Related Stories
Click here for the latest broadcast news stories.