Broadcast News
25/08/2015
NETIA Releases AirPlayList 2.0 Module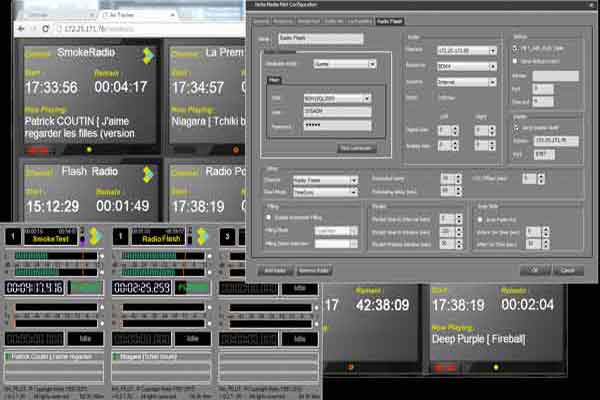 NETIA has released the AirPlayList 2.0 module for its Media Assist software suite.
The new module facilitates automated playout of multiple radio channels simultaneously and with guaranteed redundancy. Audio-over-IP-compliant, encompassing the AES67 interoperability standard, the AirPlayList 2.0 module supports broadcasting via traditional physical sound cards or IP-based virtual drivers.
Built on a distributed architecture, the AirPlayList 2.0 module augments the overall reliability and robustness of playout. In high-demand scenarios, the AirPlayList 2.0 user interface supports centralized control and monitoring of many different playout systems installed across different servers. Users can readily access and broadcast media or channels located within separate databases. In automating playout, the AirPlayList 2.0 module also reduces the need for human intervention as well as the likelihood of error. With the Web-based interface, remote users can easily access the module to monitor or supervise playout on each channel and the status of media.
Based on the NETIA Media Assist software suite, the new module is fully compatible with NETIA's radio automation solution and integrates seamlessly into the NETIA environment. Any playlist created and generated within NETIA radio automation software may be distributed via the AirPlayList 2.0 module. Logs for any broadcast item may be accessed and monitored via NETIA's Air Run module.
www.netia.com
Top Related Stories
Click here for the latest broadcast news stories.