Broadcast News
29/06/2015
Audinate Technology Used To Establish Multichannel Dante Network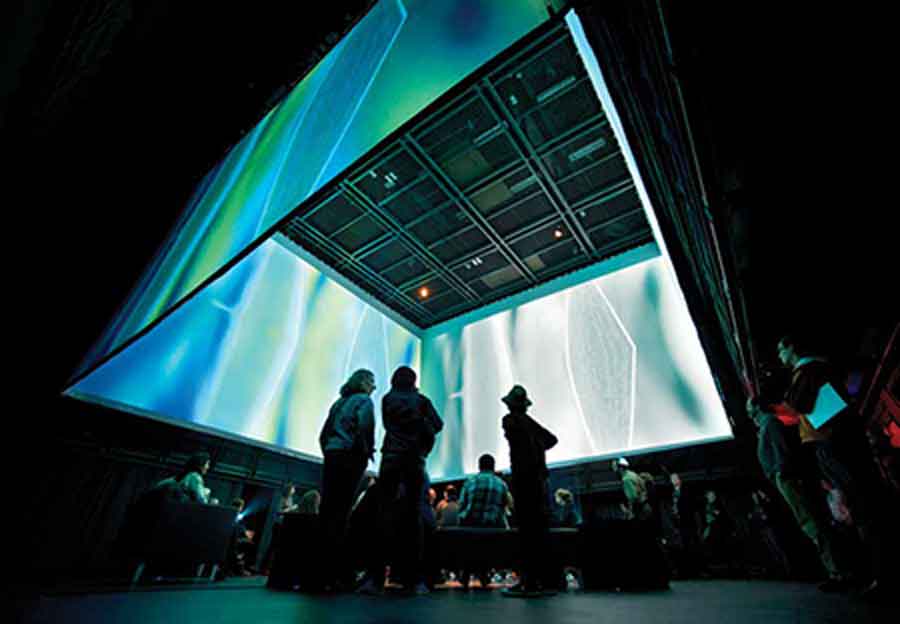 The Institute for Creativity, Arts, and Technology at Virginia Tech has turned to Audinate's technology to establish a multichannel Dante network for new immersive facility, The Cube, a four-story theatre and high-tech laboratory with one of the highest-channel count 3D audio systems in the world.
Featuring multi-screen video and 3D sound from 145 loudspeakers, the cutting-edge, multipurpose facility launched this semester to bring creative artists, educators and audiences together. Dante media networking plays a key role in the university's goal of complete immersion across various research, experimental and live performance projects taking place in The Cube – while reducing overall costs and labor in the process.
The Cube's unusual dimensions (50' w x 40'l x 32' h) and high loudspeaker count ignited discussions early in the project about how to effectively move and control audio across the space. The Cube's highly adaptable space required an audio distribution solution with extensive reach and a highly flexible architecture to ensure creative freedom across a multitude of projects. The engineering minds at Virginia Tech's Institute for Creativity, Arts and Technology joined forces with consulting firm Arup to address the challenge, architecting a solution to support the cutting-edge data exploration, intimate performances, audio and visual installations, and experiential investigations that happen regularly in The Cube.
Dante is agnostic for the user, so most contributors can use the network with either network-enabled hardware or the Dante Virtual Sound Card on a computer," said Upthegrove. "That's very important here, since we aren't always aware who will come into the facility and plug into the system."
The Dante network includes Yamaha XMV 8280-D amplifiers, which can drive eight speakers from a single Dante connection; and Dante-enabled BSS BLU 806 digital signal processors, which allow users to effortlessly route signals across any location in The Cube.
www.audinate.com
Top Related Stories
Click here for the latest broadcast news stories.