Broadcast News
26/05/2015
SSE Completes Project For Phillips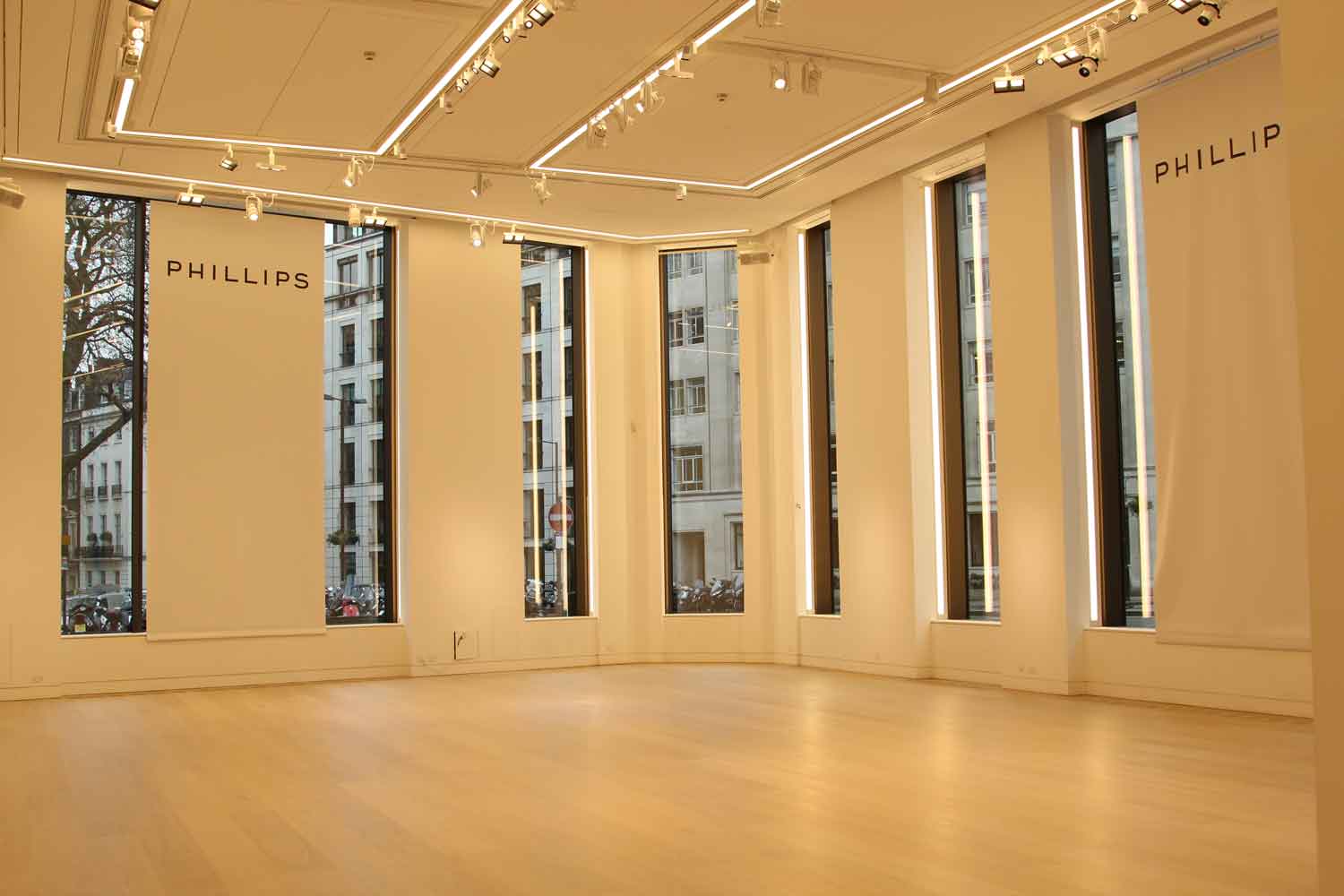 SSE have completed an audio and video installation project for Phillips, at the new European Phillips HQ in London's Berkeley Square.
As part of the construction of the new six-floor complex, which incorporates auction rooms, client presentation and hospitality areas and offices. SSE installed a Q-Sys audio routing and management system, based around a Core 250i processor, to distribute and control networked audio and video throughout the building. Several channels of Shure's ULX-D wireless microphone systems have also been installed; these can be linked into the SSE-installed, building-wide Layer 3 audio network. The Shure and QSC equipment was supplied by Shure Distribution UK.
The Berkeley Square building had been Enron's London HQ, but it was completely gutted and reconstructed when Phillips took it over, creating multi-purpose exhibition galleries, auction spaces, and VIP rooms, which are used for private client presentations, dinners and other events. These rooms required sound reinforcement throughout, and HDMI connection points were also designed in throughout the building so that screens can be connected quickly to display video content almost anywhere, and just as swiftly removed. The Q-Sys system not only routes and controls the audio systems at the new HQ, it also controls the video via the RS232 protocol and a Kramer video switcher. Control over the AV via Q-Sys is maintained via QSC TSC touchscreen control panels situated throughout the building.
The Shure ULX-D wireless systems also simplify sound reinforcement for events.
The choice of Q-Sys to manage the AV systems at Phillips was decided quite early on in SSE's design process. "We started talking about this project at the beginning of 2014, and Q-Sys was in our plans right from the start; we knew that it would give us the flexibility we needed," revealed Emma Bigg. "Generally, there is a move to systems like Q-Sys underway in our industry, and Q Sys is top of our list. It has been on our radar for several years, but when it first came out it hard to justify the cost on the projects we were involved with. Now we've got the smaller Cores, the 250s and the 500s, the situation has totally changed — in projects involving high numbers of inputs and outputs, Q-Sys wins hands-down over its competitors in terms of cost-effectiveness. The user interface is also very good, and it's elegant being able to control the video and the audio through one system, instead of having to use two separate systems. The Layer 3 nature of Q-Sys was great too — it's easy to just add to the network later if you want to."
www.shuredistribution.co.uk
(CD)
Top Related Stories
Click here for the latest broadcast news stories.