Broadcast News
21/05/2015
Creative Skillset Cymru Project Adds £9m To Economy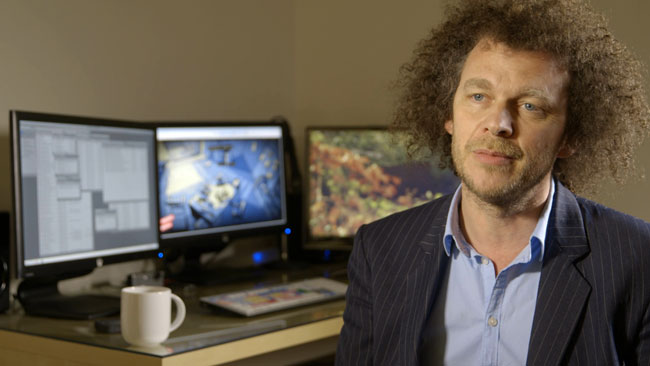 A project led by Creative Skillset Cymru to boost the creative industries in West Wales, North West Wales and the South Wales Valleys has helped to generate over £9 million for the economy.
Creative Skillset Cymru's Skills for the Digital Economy programme has invested over £2.35m in high-level training schemes since its launch in 2011. With support from the European Social Fund, via the Welsh Government, S4C and the trade association Teledwyr Annibynnol Cymru, training delivered by the programme has made a significant contribution to the companies concerned and is projected to contribute towards an economic impact of £9.3m by 2020.
The project aims to address direct industry skills needs by facilitating training schemes and mentoring to improve competitiveness within the creative industries in Wales. From producing and directing, business and finance to app creation, the Skills for the Digital Economy programme has trained more than 975 employees and freelancers over the past four years.
Industry leads, training providers and project beneficiaries attended a reception earlier this week in Carmarthen led by Julie James, Deputy Minister for Skills and Technology and BBC Cymru Wales Director and Chair of Creative Skillset Cymru, Rhodri Talfan Davies, which highlighted the importance of investing in skills to secure economic growth in some of the most impoverished parts of Wales.
Julie James AM, said: "Investing in skills within the creative industries is crucial for continued economic growth in Wales. Over the past four years, Creative Skillset Cymru has worked closely with Welsh businesses to deliver a number of high-level training schemes to help the sector flourish.
"As the Skills for the Digital Economy programme draws to a close, the real success story is the 975 people across Wales who have benefited from the programme and who have contributed almost half a million of their own money into this training, which goes to show how much they valued it.
"This programme has provided a real opportunity to gain valuable insight into what has worked effectively and could be used across Wales. As we continue to support apprenticeships and the creative skills sector I look forward to working with Creative Skillset Cymru in sharing that insight."
Gwawr Thomas, Director of Creative Skillset Cymru, said: "It is vital that we continue to support the development of the creative industries and drive the skills agenda in Wales. Building on the success of the Skills for the Digital Economy programme, our aim is to continue to work with the Welsh Government and the sector in Wales to secure further support to help invest in the future of the creative industries here."
Pembrokeshire-based independent television company, Barefoot Rascals, has achieved international success as a result of the Skills for the Digital Economy programme.
Gordon Main, co-founder of Barefoot, said: "We attended a course run by Creative Skillset Cymru and it completely transformed how we see ourselves. As a direct result, we attended markets and managed to place our entire back catalogue with three international distributors – based in Australia, London and LA, and Germany – and the advances that we were given amounted to nearly £50,000. That is for work we have already done. I can honestly now say that Barefoot Rascals' productions, which were originally made just for an audience here in Wales, have now been seen on every continent."
Caernarfon-based independent television company, Cwmni Da, has also secured international success as a result of the Skills for the Digital Economy programme.
Neville Hughes, Creative Director of Cwmni Da, said: "The Skills for the Digital Economy has opened doors which has led to a relationship with a distributor and as a result they have sold Fferm Ffactor to China. The type of experiences we got on the course have probably fed into the way we think as a company and has opened doors for us, and led to a special relationship between us and the distribution company Nordic World.
"We have made a deal with them as distributors, they are the main distributors of Cwmni Da now and they have been able to sell programmes such as Fferm Ffactor to China on our behalf."
Mali Parry Jones, Senior Producer at Cwmni Da who attended a five-day Pre Editor Course through Skills for the Digital Economy, said: "As a result of being on the course, I won a commission worth over £120,000 for Cwmni Da to produce the series 'Bad Achub Pothdinllaen', which was brilliant because of what I learn on the course."
Image: Gordon Main, co-founder of Barefoot Rascals.
www.creativeskillset.org
(JP)
Top Related Stories
Click here for the latest broadcast news stories.