Broadcast News
20/05/2015
A Brief Guide To Choosing Picture Monitors...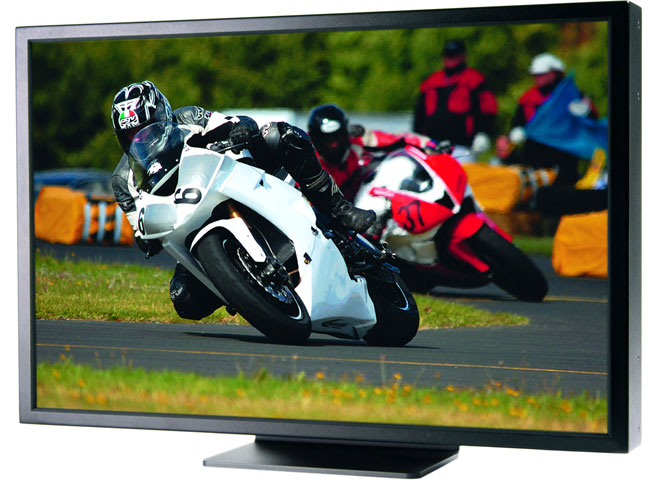 15 years ago, buying a CRT picture monitor was simply a case of buying the latest version of your favourite brand in either Grade I or II. The advent of the LCD, HDTV and the demise of the CRT means we have now to try and decipher all the marketing jargon to work out which display best fits our needs, writes Steve Hathaway, Managing Director, High Performance Media.

To help de-mystify the process, here are some guidelines that'll stand you in good stead when trying to decide what you need. Firstly, as a principle, always buy one 'level' above what you think you need as having a good quality picture monitor will always impress clients and, in a competitive world, it separates 'the men from the boys'. Don't be a 'cheap skate' and buy a TV for less important monitoring as televisions are designed for a different purpose and give over saturated colours with accentuated detail and higher brightness. From a practical perspective, you need to know if the HD-SDI signal is good or otherwise, particularly in a world with so many signal formats and increasing complexity of cameras and their respective sensors. Picture quality is king in monitors and you'll get to know the 'look and feel' of your (higher quality) monitors and therefore be able to make a judgement about the signal just by looking at the screen.

Monitors for different applications
In a production environment, ruggedness can be as important as functions and facilities; after-all, you don't want to be caught out in the middle of a field miles from anywhere not having the right connectivity or perhaps even being able to check signal level on a waveform. For editing you need a monitor that you can rely upon to tell you whether the material that you're editing is good enough. A grade 2 level monitor might suffice unless you are also doing grading when there's no substitute for a high quality, grade 1 display. In an OB or SNG, the whole purpose of camera racking is to make sure that your camera is set up correctly, which includes colour and detail so a grade 1 is essential and preferably a 1920x1080 resolution with a minimum size of 21.5", so you can see detail.

In an engineering area, it really depends upon the quality of racking monitors and how much you can trust them as to the quality of engineering monitors. Essentially, a grade 2 minimum, but preferably a grade 1 as picture stability is often better in grade 1s and they are less prone to 'drift'. For this application it is useful to have signal format display, a colour waveform monitor, vectorscope, audio meters (with selectable scale) and time code display so that you can check a wide range of parameters of the signal. Some monitors can show two pictures simultaneously, called PIP or PAP, which is useful to monitoring a programme output and an off air signal together. In a production gallery, picture quality is very important too and you wouldn't want rows of monitors giving different colours, for example.

The trend for OBs in mainland Europe is to go for high quality reference monitors with a colour calibration facility which allows operators to ensure that all monitors have the same, accurate colours. Whilst these monitors are initially more expensive they are much better value as they last twice as long (7-8 years instead of 3-4 years) and directors and producers like to see true quality picture for their productions.

Interoperable television standards
The technical standards for monitoring are prescribed by the EBU and are set out in documents EBU TECH 3320 and EBU 3325 which are available online. These set out the guidelines for broadcast grade 1, grade 2 and grade 3 broadcast LCD displays whilst ITU-R Recommendation BT.709, more commonly know by the abbreviations Rec. 709 or BT.709, sets out standards for colourimetry. Theoretically, everyone in the industry should be working to these standards to ensure interoperability.

LCD and OLED technologies
LCD technology is a mature +10 year old technology, with panels available in all sizes from 1" to +80". OLED technology is relatively new, still 'bedding in' and available in limited sizes and has quite different display characteristics to LCD. Most home TVs use LCD technology and by using LCD for picture monitoring removes one potential problem from the production process. LCD gives a 'truer' broadcast picture with more accurate black details whilst the OLED gives super crisp, high contrast/colour pictures with blacks deeper than you get even at the darkest parts of this planet.

Research has established that OLED picture monitors can degrade colours quickly and the overall life cycle is much shorter than LCD technology. They are not recommended for use with multiviewers, in-vision UMDs as well as long term use with safe area markers as they suffer from 'burn-in'. Whilst OLEDs monitors have become widespread, user experience suggests that they are not a panacea and very careful consideration needs to be given to the application to which they are used.

Choosing a picture monitor
The choice of picture monitors is ever increasing and can become bewildering, especially as there is quite a variation in quality. Using the 'mass market' brands means that you're mostly going to get 'middle of the road' performance. It is worth spending some time finding specialist companies like High Performance Media Technology Solutions who develop their own displays and work with some of the best monitor manufacturers in the world. They have an enormous range incorporating over 70 different models so, not only do you get more choice but more appropriate monitors which more often than not, do more and cost less.

(JP)
Top Related Stories
Click here for the latest broadcast news stories.