Broadcast News
17/02/2015
Demanding New Facilities from CIAB (Pt 3)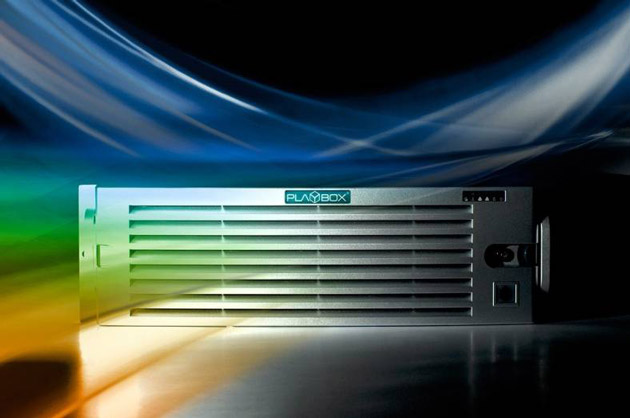 (continued from Part 2)

Why is there still such a level of debate over CIAB values?

"The prospect of squeezing all channel functionality into a single host stills holds an attraction. However, we would argue that what is more important is guaranteeing functionality and reliability, while delivering lower cost solutions, which consume less power and deliver close integration," said Gittins. "What is happening now is that CIAB is being overtaken by a desire to use IP in place of SDI, and to exploit VM environments and perhaps host systems in generic data centers."

What has Pebble Beach Systems developed specifically to serve this market sector? Assuming it is the Stingray?

"We are committed to automation, and we bring that specialist experience and expertise to new products across the automation, integrated channel and CIAB space. Where broadcasters are looking for a self-contained solution, the Stingray CIAB incorporates the flexibility of Marina enterprise automation, and the power and robustness of our Dolphin integrated channel device," said Gittins.

"In addition to hosting simple clip-based channels, this means Stingray is designed to handle complex reactive channels featuring late-breaking changes and dynamic schedules. The client-server based architecture allows a single operator to control up to six channels, and the intuitive UI, coupled with powerful graphics and DVE functionality, combine to deliver a best of breed feature set at an affordable price," he added.

What does Pebble Beach's expertise in play out automation enables it to add as a boost, and what about broadcasters and service providers who need automation but wish to adopt CIAB technology for occasional channels?
"We offer an exceptionally flexible and comprehensive control layer for the Stingray CIAB, bringing enterprise level playlist intelligence to that environment. This encompasses editing of the playlist whilst the channel is on air, continuous media validation of all primary and secondary events, comprehensive QC functions and user rights management tools, plus a customizable UI," said Gittins.

"Possibly the most integrated approach is to deploy the Dolphin solution, which shares the same Marina automation control layer as more complex channels within the system. This means that the broadcaster can choose the optimum technology for the budgetary and technical needs of each channel, even in the same system," he added. "Operators are presented with the same UI, whatever the underlying channel technology across the entire system. A single system-wide database avoids creating operational silos and simplifies channel control."

The adoption of software codecs allows Pebble Beach Systems to keep pace with the development of new compression systems and wrappers. How does this impact, and what has the company recently developed for this space?

"Allowing multiple formats to be played back-to-back on the same output enables customers to migrate to new formats while their legacy media remains compliant without having to change workflows and include new transcoding processes, and able to exchange files together with associated metadata (DPP for instance) can bring real benefits, especially where production of content is separated from play out," said Gittins. "But open system APIs that allow play out operators to be aware of upstream media preparation through close integration with MAM system brings many advantages.

"Our new suite of Web Client tools delivers remote monitoring and control of our automation and integrated channel devices. Created using HTML5 and the latest Web Server technology, these tools are designed to offer high visibility and access to systems of all sizes and architectures on PC or tablet devices using Chrome, Safari, Internet Explorer or Firefox browsers," he added. "Operators can view, edit and control lists, with access and editing privileges controlled via the User Rights tools. We also launched the 'Lighthouse' monitoring by exception dashboard, which alerts operators clearly and unambiguously to upcoming events that demand their QC attention." At IBC Pebble Beach announced an OEM agreement with Harmonic, which combine the Marina automation system with Harmonic's Spectrum media servers.

Asked what has happened in the market over the past year, PlayBox Technology managing partner and director of sales Don Ash said: "The key drivers in the broadcast play out business continue to be the demand for ease of installation, operational reliability and efficient post-sales support. The inherent compactness of our Channel-in-a-Box approach is also appreciated, not just because it saves space in the apparatus room, but also because it simplifies expansion when our user base wants to scale up to extra channels.

"A significant additional factor during the past year is the increased interest in Cloud-based technology to the extent broadcasters are taking OTT increasingly seriously as a transmission medium in its own right, rather than merely an auxiliary to terrestrial or satellite-based delivery. We have decades of experience in IP-based remote play out control to Cloud-based play out direct to home is well within our scope," he added.

Eight months ago Ash stated that Tier 1 broadcasters were starting to rush into CIAB technologies. What sort of savings in technology and manpower do they expect to see?

"Tier 1 broadcasters initially saw CIAB as a logical way to expand their existing operations. The proportion of essentially IT-based equipment in modern tier 1 broadcast facilities has increased massively in recent years and is now the preferred option for all system refits. What we are seeing now is demand for new facilities that were never available or even required back in the days of panel-per-product hardware," he said.

"One example is our SocialMediaBox which allows production and presentation creators to incorporate comments from multiple social networking feeds quickly and efficiently into a single ready-for-broadcast stream," he added. "Content can be selected and moderated from a variety of different social media outlets, integrating sources such as Facebook and Twitter on a single feed for transmission. This is extremely useful for live television shows that produce auxiliary-screen pages for viewer feedback. The custom feed can be output as an RSS feed and used in other systems, or sent to TitleBox for on-air presentation. Direct 'push' control to the TitleBox character generator allows better live interaction."

Is it true that no one vendor can match everything a client will want? Would using a system integrator be the best way to develop a tailored system with the desired expansive opportunities?

"We work with systems integrators all around the world to ensure customers get the support they need from what is essentially a region supplier able to work in the regional language and to be on call if required for on-site support. Partnering with respected and experienced system integrators is, and will remain, a central element of our core business strategy," said Ash.
Top Related Stories
Click here for the latest broadcast news stories.