Broadcast News
19/01/2015
Steinberg Nuendo Facilitates EBU R128 Standard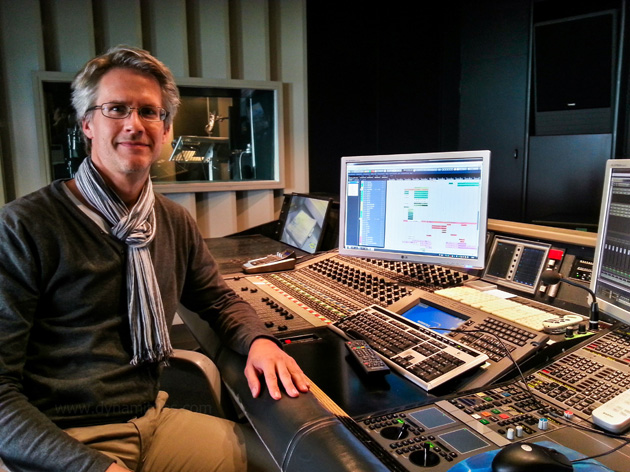 With television sound being relayed into homes via ever-better quality equipment, one of the things audiences complain about most is sudden changes in loudness between programmes, adverts and trailers, or when switching from channel to channel.
Despite regulations usually stipulating a maximum allowed peak limit, a study by the European Broadcasting Union (EBU) found that volume normalisation rules using peak signal measurements failed to ensure audibly equal levels of volume between blocks of programming. For example, many advertisers and jingle creators exploited the rules by compressing audio into an almost constantly peaking wall of sound.
Despite being within allowed maximum decibel peak levels, these segments sounded much louder during commercial breaks. To solve the problem, in August 2011 the EBU brought in its Recommendation R128, a new set of rules regarding loudness normalisation and permitted maximum levels of broadcast audio. Updated in 2014, rather than focusing on peak levels, R128 focuses on average levels.
Unlike many standards – which can take a long time to implement – adoption of EBU R128 was swift, leaving production studios with a comparatively short space of time to deliver content which complied with the new standard.
This, of course, meant that manufacturers had an equally short space of time to provide the right production tools for their clients.
"When a new standard is issued, you know all the technical details. But as nobody has really used it, it takes some time to identify how studios will work with it and what tools will help them most," says Sebastian Rodens, Post-Production Product Manager at Yamaha Music Europe.
Having to quickly find the right tools often results in studios investing in a lot of different technology. This was a problem early on for Jochen Koempe, head of the Hamburg studios of top German post-production facility Studio Funk. EBU R128 took full effect in the German broadcast market on August 31 2012, and initially Studio Funk worked with several measurement tools, both standalone and plug-ins.
However, Steinberg's Nuendo DAW software soon provided a much simpler, 'in the box' solution. "We believed it made sense to integrate the required tools into the production software itself," says Sebastian. "We updated the monitor section of Nuendo to include loudness measurement, at the same time making the integration of external metering much easier.
"One advantage of incorporating the tools into production software is that you can track short-term loudness and true peak on the timeline, an approach which resulted in Nuendo's dedicated loudness track."
These new tools were first introduced with Nuendo 6 and have provided Studio Funk with a much faster and more cost-effective way of working.
"All solutions that are truly integrated into our systems help to improve both our workflow and cashflow," says Jochen. "It means we do not have to buy, insert and maintain a plugin or outboard equipment for each of our many workstations.
"The new tools in Nuendo make this avoidable and the reliability of the measurement gives you certainty during the production. The fast calculation of the integrated loudness eases the work for short form as well as long form productions, because I have an overview of all the parameters and can quickly identify problem areas."
As well as ensuring that broadcast material complies with the EBU standard, mixing to R128 has other advantages for Studio Funk's workflow.
"The advantage of mixing to R128 is, as long as your monitor volume is set up right, you can mix without watching the metering," says Jochen. "I do not mix a commercial to a limit, but to what sounds good, with optimal transparency and dynamic range. After that I check if the values are right. Either I have to correct the main level a bit or it is already perfect."
Thanks to Nuendo's loudness tools, any corrections are done in moments.
The article is also available to read in
BFV online
.
(IT/JP)
Top Related Stories
Click here for the latest broadcast news stories.