Broadcast News
14/01/2015
Buddhist Television Network Profits From Digigram Audio-Over-IP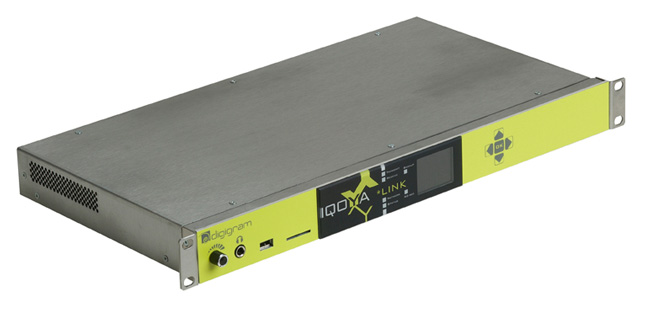 Digigram has announced that Seoul, Korea-based Buddhist Television Network (BTN) has built a new Internet radio service on the IQOYA *LINK/LE audio-over-IP transport system.
Four Digigram IQOYA *LINK/LE IP audio codecs supply encoding and streaming of four new Web radio channels to complement BTN's existing lineup of cable, satellite, and IPTV channel offerings.
The project represents the first deployment of IQOYA systems in Korea to support Web radio services. The broadcaster is using four of Digigram's VX442e multichannel sound cards for audio playback, and then using the IQOYA codecs for AAC encoding and streaming from BTN headquarters to its CDN's Wowza streaming platform.
"In extending our programming onto an Internet-based platform, we required a solution that could promise unparalleled uptime, as well as the simplicity and stability necessary to ensure minimal maintenance," said Ho-Sung Lee, senior director at BTN. "Working with Digicom, we determined that the Digigram IQOYA line best met these requirements while also providing broadcast-quality audio and impressively low delay."
The IQOYA *LINK/LE full-duplex encoding and decoding solution facilitates IP-based program delivery to CDNs. Based on Fluid IP, the smart IP audio streaming engine developed by Digigram, IQOYA *LINK/LE boasts high MTBF, low back-to-back latency and features that guarantee audio quality and continuity.
It offers a range of wideband audio compression algorithms that allows for audio quality, regardless of the bandwidth of the IP network.
"Web radio services offer broadcasters a great option for increasing their audiences, and it is a perfect application for our IP audio codecs," said Nancy Diaz Curiel, APAC sales manager at Digigram. "We are proud that BTN recognized the reliability of IQOYA *LINK/LE products and chose to build its new Web radio service on these proven Digigram codecs."
www.digigram.com
(IT/JP)
Top Related Stories
Click here for the latest broadcast news stories.