Broadcast News
08/12/2014
Pinewood Acquires Aviva Stake In SSPP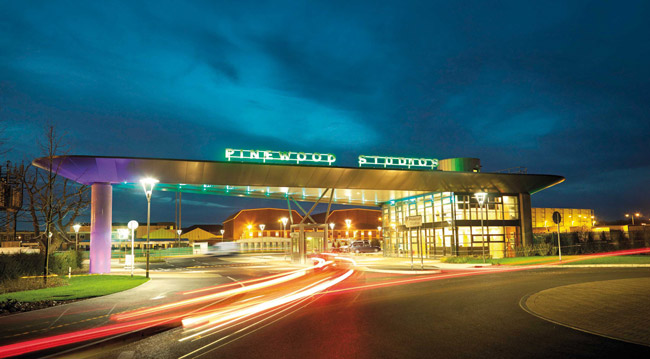 Pinewood Shepperton has acquired 50% interest in the Shepperton Studios Property Partnership (SSPP) formerly owned by clients of Aviva Investors. The move makes Pinewood now the sole owner of SSPP.
In 2006, Aviva and Pinewood formed SSPP as a 50-50 joint venture to hold and develop the land and buildings of Shepperton Studios under a 999-year lease, as well as underletting it to Shepperton Studios Ltd for 20 years. Aviva made a total payment of £30.5m, comprising £10.5m in cash and a long-term loan of £20m to SSPP.
"Since 2006, SSPP has invested some £9.8m in new developments at Shepperton Studios and SSL has achieved consistent earnings growth through optimising occupancy of the Studio's soundstages and ancillary production facilities," a statement from Pinewood said.
The acquisition comprises a cash payment to Aviva of £36.8m, including the full repayment and cancellation of the now £24.0m of drawn debt facility within SSPP provided by Aviva.
Commenting on the transaction, Ivan Dunleavy, Chief Executive, Pinewood Shepperton plc, said: "The purchase of Aviva's interest in SSPP will give the Company full control over the Shepperton site and future investment in the facilities there. We thank Aviva for their contribution and investment in Shepperton Studios over the past eight years."
www.pinewoodgroup.com
(IT/JP)
Top Related Stories
Click here for the latest broadcast news stories.