Broadcast News
05/01/2022
Shepperton Studios Launches £500,000 Community Fund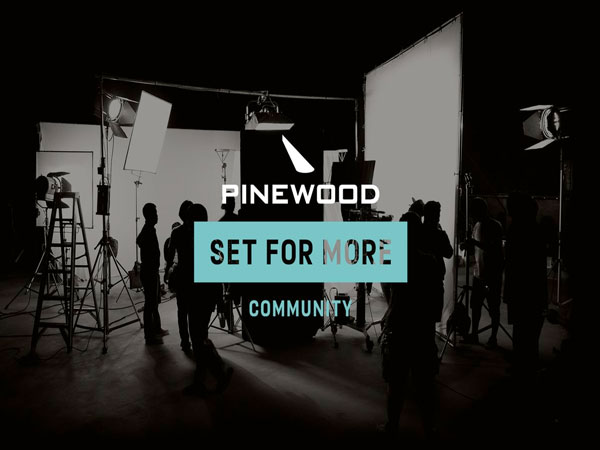 Shepperton Studios has launched a £500,000 community fund to support local individuals, non-profit and voluntary organisations including charities, social enterprises, and community groups.
Working together with independent local charity, the Community Foundation for Surrey (CFS), the Shepperton Studios Community Fund will be distributed over ten years and will benefit the Shepperton area and wider borough of Spelthorne. Areas of focus include:
• Youth Development - Initiatives that create opportunities for young people to develop their skills and support their long-term success particularly those designed to support initiatives in the fields of youth and community development with a focus upon education in and growth of screen based, media industries. For example, but not limited to, investing in facilities that will be used by young people, training programmes or summer school initiatives.
• Community Development - Programmes that improve and strengthen the local community, including, but not limited to, the improvement of community facilities or community events as well as green initiatives aimed at reducing emissions and achieving net zero in the local area.
• Supporting under privileged and disadvantaged individuals and communities - The Commitment will seek to make a real difference to individuals and communities who would otherwise have no opportunity or other source of funding in particular to applicants/initiatives which support the under privileged and/or disadvantaged.
The Fund forms part of the Studios' Set For More programme which is a long-term commitment that focuses on creating opportunities for young people, investing in the local community and supporting underprivileged groups. This is in addition to the community benefits already pledged by Shepperton Studios as part of its plans to expand and improve the world-renowned facility.
Paul Golding, Chairman and Chief Executive, Pinewood Group said: "We are delighted to be working together with the Community Foundation for Surrey to address critical areas of need and deprivation across Spelthorne through this new fund. We know that there are countless organisations across this part of the county doing incredible work in their local communities and it is an important part of Shepperton Studios' community engagement strategy to support them with this vital investment."
pinewoodgroup.com
Top Related Stories
Click here for the latest broadcast news stories.