Broadcast News
05/12/2014
Editec Supplies I-MOVIX X10 UHD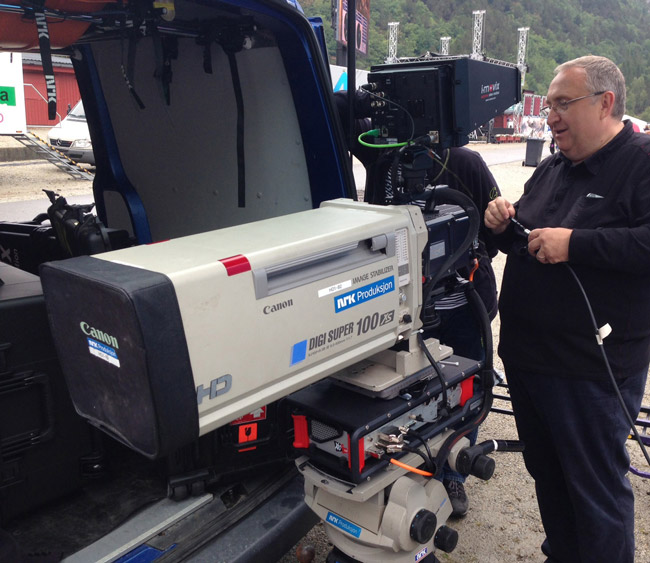 UK supplier Editec has announced it is now offering high speed technology from I-MOVIX via the X10 UHD, the highest specification 4K-ready Ultra-Motion camera available.
It can provide ultra-motion replays at up to 1000 fps but also offers 1080 50i – with both USM (over 2000fps) and SSM (250fps) using the industry standard XT3 server. The camera is powered by Vision Research's Phantom 4K Flex and boasts an ultra low noise sensor, while the system offers further development in the world of ultra slow motion.
"This latest purchase by Editec confirms our continued support for the I-Movix product, bringing our fleet up to the level of six cameras – covering the entire range of I-Movix products available," said Steve Cotterill, MD of Editec. "Our new X10 UHD is currently undertaking field tests at both 4K and 1080i resolutions.
"We first tested the camera in its SSM mode at a shooting event in Norway – providing replays at 250 fps using an XT3 server, and the system performed very well. On quite a cloudy day, the low-light performance was well received by the Norwegian broadcaster NRK.
"It was decided to test the camera's USM performance during ITV Sports' recent Champions League production at Chelsea shooting at 350 fps – this HD coverage was also blessed with LED stadium lighting," Mr Cotterill continued. "I must admit to being a little nervous presenting a brand new product for use on such a high profile event, but my worries were unfounded. The camera performed without issue, colour matching was excellent and the replays were truly amazing."
John Harpham, Head of Vision at Arena Television, commented: "Now we can regard the I-MOVIX Ultra Motion camera as a normal camera in terms of the racking abilities needed during an OB. There's even a matrix matching feature where the camera can be made to import another cameras reference matrix settings and pull its own matrix in to match, very clever, and saving valuable time for us."
www.editecuk.com
(IT/JP)
Top Related Stories
Click here for the latest broadcast news stories.