Broadcast News
02/12/2014
TCB Reports 80 Hours Of Sales In Asia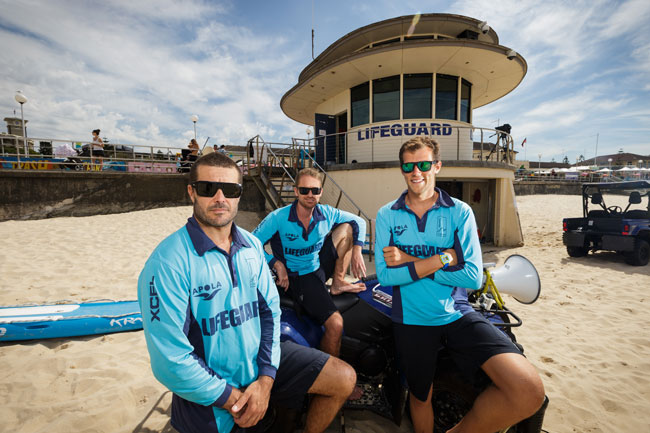 TCB Media Rights has reports over 80 hours of sales in Asia, including a new package deal with National Geographic Channels (NGC) Asia.
NGC has acquired three titles – Dog Patrol, for Fox International's Fox Crime, then Pet Hoarders and World's Most Extreme – for its main NGC feed for South East Asia, North/East Africa and the Middle East.
Dog Patrol (40 x 30 mins), produced by Cordell Jigsaw Zapruder (CJZ)/Greenstone for TVNZ New Zealand, follows the world of working dogs and their handlers that protect South Auckland's streets, communities, prisons, airports and borders.
UK primetime documentary Pet Hoarders (1 x 60 mins) from Lambent Productions/GME for Five chronicles the lives of extreme pet owners, while Arrow Media's World's Most Extreme (6 x 60 mins) blends first-person eyewitness stories, rare archive footage and CGI to transport the viewer into the world's most dangerous airports, railways, roads, tunnels, bridges and waterways. The series is produced by Arrow Media for Channel 4 in the UK and Travel Channel in the US. It has also been licensed for NGC's main feed in India.
In other deals closed in the run-up to ATF, Discovery Asia has licensed Snap TV's Ainsley Eats the Streets (10 x 60 mins), produced for Channel 4 in the UK.
LIC China has signed up Pet Hoarders (1 x 60 mins), Mega Food (6 x 60 mins), Australia's Deadliest (12 x 30 mins) and Shark Coast (1 x 60 mins); China International TV Corporation (CITVC) has acquired The Passenger Who Landed a Plane (1 x 60 mins) and 747: The Jumbo Revolution (1 x 60 mins); and Happy Movie has licensed Nurses (6 x 60 mins) for state broadcasters CCTV.
Japan's Middlechild Productions' documentary Hercules: The Human Bear (1 x 60 mins) is destined for NTV via a deal with Intervision International. NHK Japan, has licensed Furneaux Edgar/GME's feature doc Treblinka: Hitler's Killing Machine (1 x 60 mins), which offers a conclusive account of the Nazi extermination camp where 870,00 Jews and gypsies were murdered with hideous efficiency.
The deals were brokered by Mem Bakar, who joined the TCB Media Rights this summer from Global Agency's factual programming arm, World Wide Entertainment. Bakar said: "With its huge population of increasingly quality-conscious viewers, Asia is one of the most vibrant content markets in the world and an increasingly important focus for TCB Media Rights. These deals with some of the region's key players bring us a step closer to our ambition of providing Asian audience with great, family-friendly content that entertains, informs and amuses."
www.tcbmediarights.com
(IT/JP)
Top Related Stories
Click here for the latest broadcast news stories.