Broadcast News
15/01/2015
TCB Media Rights Takes On Europe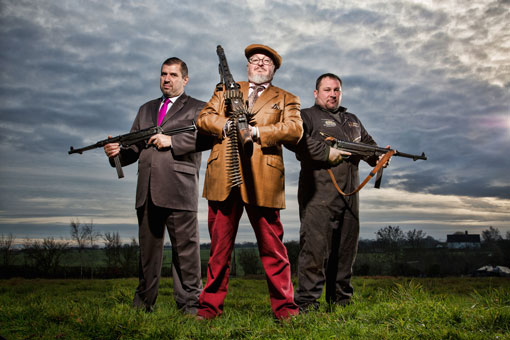 TCB Media Rights has sold close to 70 hours of programming into Germany, France and Italy.
The deals were brokered by TCB Media Rights Founder and Managing Director Paul Heaney, along with Head of Sales for Germany Claudia Zell and Head of Sales for Italy Daniela Bagliani.
In a 10-show deal, France's RMC Decouverte has taken several of TCB Media's top-selling titles, including Arrow Media's Planes That Changed the World (3 x 60 mins), World's Most Extreme (6 x 60 mins), Terror In The Skies (4 x 60 mins) and The Passenger Who Landed A Plane (1 x 60 mins). Also included in the 31-hour package are the first two seasons of WAGtv's Combat Dealers (14 x 60 mins), which follows Bruce Crompton, a dealer in old military hardware, as he combs the barns and battlefields of Europe in his quest to turn rusty military metal into financial gold.
In Germany, Cordell Jigsaw Zapruder (CJZ)'s MegaTruckers (10 x 30 mins) is on the road to ProSiebenSat.1, while leading news channel N24 has taken four Arrow Media titles: 747: The Jumbo Revolution (1 x 60 mins), Planes That Changed the World, The Passenger Who Landed A Plane and World's Most Extreme. Also headed for N24 is WAGtv's Twisted History (4 x 60 mins), which uncovers weird and wonderful historical twists, turns and connections.
Sky Italia, meanwhile, has picked up Woodcut Media's Kate Middleton: Heir We Go Again! (1 x 60 mins), which examines the impact of the next royal baby on its parents, the royal family and the British nation — not to mention the world's maternity-wear, childcare and child-wear industries. In other Italian deals, two seasons of Adams Media's Adventure Angler has been acquired by Digicast, while De Agostini has licensed CJZ's MegaTruckers.
www.tcbmediarights.com
(CD)
Top Related Stories
Click here for the latest broadcast news stories.