Broadcast News
24/11/2014
LoveLive Appoints Chief Commercial Officer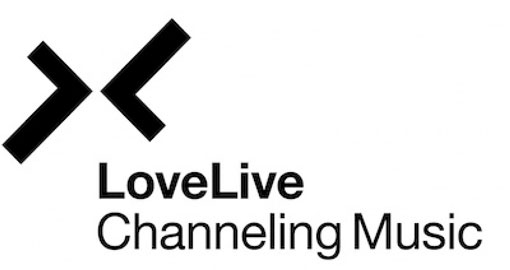 LoveLive has appointed seasoned media expert, Mark Cranwell, to the newly created role of Chief Commercial Officer.
Meanwhile, Kevin Molloy has been promoted to Head of Production, Europe, and Daniel Monsell to Head of Creative Development & Talent Booking in the London office, while Peter Gaston rises to Creative Director of Show Cobra, LoveLive's US creative production house and agency.
Mark Cranwell has worked with LoveLive since its inception six years ago, initially as a client and then in the capacity of strategic advisor and subsequently, investor. He brings with him a detailed knowledge of the business and its market, along with over 15 years industry experience and expertise, brokering commercial deals at the highest level within the wider media sector.
In his new role, Mark will be primarily responsible for driving new business – growing the company's portfolio of brand clients and the size and scope of its commercial partnerships. As a key member of the senior management team, he will continue to guide overall business strategy, overseeing roll-out of the company's proprietary content distribution and monetisation technology platforms, increasing its global footprint and working to achieve LoveLive's ultimate goal of creating the world's leading marketplace for premium music video content.
Richard Cohen, founder and CEO of LoveLive, said: "Mark was LoveLive's very first client and soon after became a good friend, trusted advisor and latterly, investor. He shares our ambitions, has an unparalleled enthusiasm for the work we do and joins our executive management as a most valued member."
Kevin Molloy oversees LoveLive's filming output, with close to 500 pieces of content produced a year from up-and-coming artists to top tier stars. He will increase his international remit while continuing to build the production department of the company.
Daniel Monsell has been a key member of the LoveLive team since its formation, responsible for curating a large number of milestone artist content and brand campaigns. In his new role, Dan will concentrate on the growing artist bookings whilst placing a renewed focus on developing LoveLive's content and brand campaigns and creative direction.
As Creative Director of New York-based Show Cobra, Peter Gaston will lead the US team in all creative endeavours, whether servicing the needs of clients, both existing and aspirational, or developing original formats and programs to launch into the marketplace. Peter will also play a key role in collaborating closely with the LoveLive UK team on scoping and executing the creative direction for the LPlayer and LPlatform's original content offerings.
www.lovelive.tv
(CD)
Top Related Stories
Click here for the latest broadcast news stories.