Broadcast News
20/11/2014
The New Era Of Audio Consumption...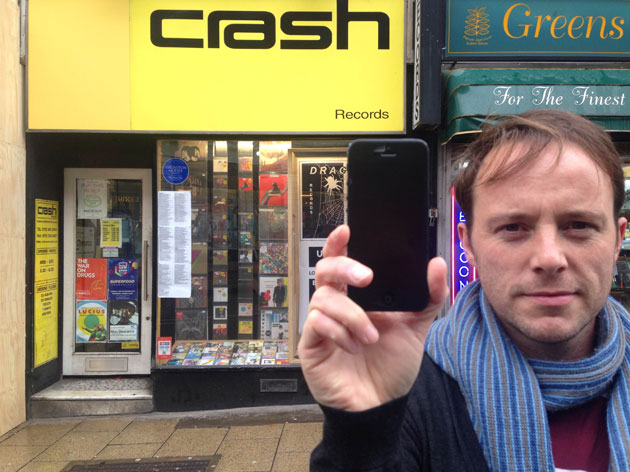 Technological changes are affecting the scope of what music consumers and artists are taking in, writes Leeds-based Eiger Studios co-owner Jack Simpson.
In the early years of my falling in love with music, the foundation for a life of working in it, I remember clearly a cassette with Oasis's 'Morning Glory' on one side and The Beatles' 'The Beatles For Sale' on the other. I listened to one side, and then the other and knew both albums inside out. Through Oasis and The Beatles, I went on to find all kinds of influencers, and those influenced and branched out into much less straightforward pop than those two albums. This involved friends' recommendations, magazines, listening to the radio, and, well, effort.
I scoured record shops and second hand shops for albums, carrying home a bunch of CDs, or even harsher vinyl, which was a pretty serious commitment. On a morning picking a cassette, or later a CD, to take out of the house required a level of commitment that many of us at the time didn't show towards our relationships. You left the house with a band that morning, that one band would soundtrack your day. A poorly picked moment to take Dogmanstar out and Soho heroin chic is soundtracking your East Leeds sixth form days. Not good.
I built a healthy collection, or not so healthy; an obsessive's collection. This now makes up a large part of that which follows me from house to house, only these days it's largely in boxes. A good deal because most of it is held much more easily on laptops, hard drives, iPods and my phone. For anybody starting to collect music these days, why bother with trawling the physical? Sure, a few people still look back longingly at the warmth of vinyl and so on, and in somewhat ironic fashion friends' bands bring out limited edition cassette tapes. But really, unless you fetishise these formats, the digital age has made collecting music a very different affair. A record shop with a few thousand albums is now matched by a 64gb iPhone that can hold around 16,000 songs.
At the same time, unsurprisingly, this growth in the ability to obtain and use music from across a broad range of fields is I suggest having an effect on listening habits. I regularly find friends' iPods, collections on phones/laptops that look like a Jools Holland wet dream, a bit of hiphop, pop, electro, indie, folk, rock, jazz, with a few random extras, perhaps a bit of afrobeat, classical or minimal electronica.
In the mid-nineties, as I was first falling for bands, the soundtrack of Irvine Welsh and Danny Boyle's Trainspotting was interesting in part because of the diversity of tracks on it. Before 'Be Here Now' killed off Britpop, and perhaps with it, the coming to the surface of British indie music, strange things were happening. Kids from various backgrounds were listening to Oasis, but then also Bjork, Super Furry Animals and The Chemical Brothers. There was a melting pot of high minded pop and the likes of Oasis and Cast. This level of diversity is though dwarfed by what modern technology makes possible.
In 'Losing My Edge', LCD soundsystem's James Murphy decries losing his edge, his coveted record collection's hard earned kudos, by the 20-year-olds that overnight have all, and more records, though perhaps less hand picked. It is now much easier to wholesale scoop a 40-year history of a strand of music, a lineage that was built up on fanzines, word of mouth, bootlegs, recommendations, radio luck. This can all be done with very little interest in music.
This has had, and likely will have more of, an effect on future music makers. Today's song writers don't need to take one album out with them on a morning, they can take 2,000. Profound effects of this should be expected, not all positive. One can barely say the word 'album' these words without hearing someone cough and under their breath say "is dead". It will be remembered that Dylan, Cohen, Young – they had no mechanism for carrying music about. Perhaps they spent more time thinking in their own space, perhaps this modern phenomenon will then add to musical diversity but be harmful to the lyricist.
Change is of course not be feared, but to be aware of it is useful. One thing is for certain, in some quite radical sense, the modern music listener and music maker operates in a very different environment not just to those that were enjoying music 40 years ago, but even 10/15. This should be expected to affect the tastes of both writer and consumer, and crucially will affect the likely output of artists, and the way that channels between artist and audience must accommodate this increasing diversity of tastes.
The article is also available to read in
BFV online
.
(IT/JP)
Top Related Stories
Click here for the latest broadcast news stories.