Broadcast News
31/10/2014
HHB Upgrades iZotope's RX 4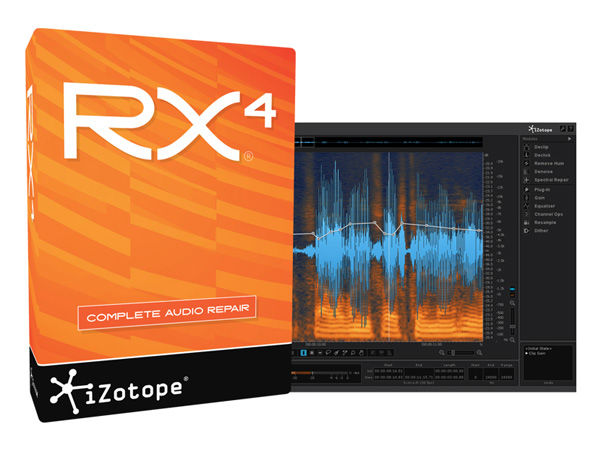 Scrub, the Soho-based division of HHB Communications, has supplied upgrades to iZotope's RX 4 audio enhancement and restoration software for London audio post production facilities.
Scrub issued over 100 RX 4 upgrades and new licences within days of its release. With post houses like Molinare, The Farm Group and Vaudeville TV purchasing dozens of licences to use across multiple studios, RX 4 has become Soho's leading software solution.
RX 4 Advanced offers further specialised post production features, including an automatic leveller and a new loudness module for meeting broadcast standards.
Vaudeville TV has utilised iZotope's RX software in all of its systems since RX 2 was launched. The upgrade to RX 4 has equipped Vaudeville with increased performance and valuable new features.
Owner Dan Jones comments: "EQ and Ambience Match offered with RX 4 Advanced really help speed up the time we spend on our dialogue pass of the mix. It's very handy indeed."
Post specialists The Farm Group purchased 18 RX 4 Advanced upgrades from Scrub. Dubbing Mixer Nick Fry explains: "We have been using RX 3 at The Farm for about a year and our engineers often call on its Denoiser and Spectral Repair plug-ins. When we saw the new features introduced by RX 4 Advanced it seemed an obvious upgrade."
Scrub Head of Sales Ben Scully comments: "RX 4 is the de facto audio restoration and enhancement software for London's post community. From removing unwanted sounds to simply ensuring consistent audio takes, RX 4 does many things very well. There just isn't anything that can match the power and simplicity of RX 4."
www.hhb.co.uk
(IT/JP)
Top Related Stories
Click here for the latest broadcast news stories.