Broadcast News
06/10/2014
Camberwell Guides: Green Screen Production – Top Tips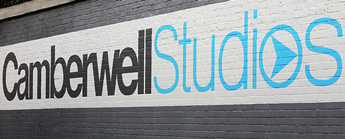 The following is a check-list to make sure you, and your potentially inexperienced clients, are on the same page. Especially if you are on a tight deadline. Ideally the client will have a very good idea of how the finished project will look. Even if they can't visualise at the time, they will be aware of the process you as film-makers need to go through.
Be clear with clients their deadlines for all material. This will include scripts, directions and movements, props, services, messages. Delay in these items can have an impact when shooting on Green Screen and the editing time needed.
Both the production team and the client should be clear on the background footage, image or matte colour. This is essential as picking clothing, make up, lighting style, lighting positions and anything else can really affect the overall look. Imagine an exterior shot with a sunset scene. Low lighting, warm colours are a must. Clothing and art direction and everything else would have to follow suit.
Having a detailed storyboard is crucial. From here a detailed breakdown and shot list can be incorporated into the day's schedule. Don't shoot everything chronologically. Moving artists' position can cause havoc with continuity. This storyboard is also a great way to encourage your actor or presenter.
With all camera movements required, then a great deal of tracking marker placements are needed. The background would have to adjust accordingly to the movement. 3D spacing and motion tracking is a complex and render heavy process. Creating realistic backgrounds in a 3D space and adding live action scenes to it is a costly exercise. Try and avoid camera moments if possible. Try to not shoot full body shots, either. Adding a realistic floor to a 3D world can be a huge undertaking. Mid shots and anything above the knees are great and will allow you to manipulate any stock background image for cheap
Think about angles and perspectives when implementing a background; ensure the perspective changes to match angle changes. Check the camera's focal length too. Close-up shots should be out of focus as opposed to the wide shot and the angle of the background 100% matches the change. You must incorporate the lighting to match the background. If the light spills off to one side, make sure you place an alternative light on your subject appropriately. The background image will also determine the placing of all lighting set ups. Think of shadows and light sources. Where would the main light source be coming from in the background image? Match accordingly.
Try and have the editor onsite. Although not essential, they can sign off their own understanding and happiness and there edit will be a lot more in line with your thinking. They can also advise on lighting and camera movements too. It may save him, and your budget, lots of extra headaches.
Green screen image – Photo by Sarah Peace
www.camberwellstudios.co.uk
(IT/JP)
Top Related Stories
Click here for the latest broadcast news stories.