Broadcast News
26/04/2016
How To Chroma-Key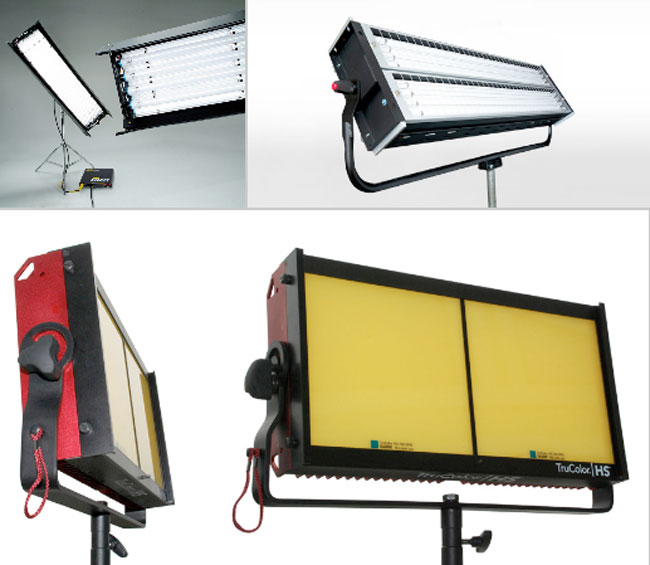 Chroma-Keying is the technical term for what most of us refer to as Green Screen shooting and for some of you that is probably the only thing I can teach you on the subject, however for the rest of the world here is my take on this popular and great fun technique.
Firstly the term "green screen" is confusing as the process of chroma-keying can be done with various colours other than green, more on this later.
So before I get too into it let's just have a quick think about what the process of chroma-keying actually is and why we use it so often. The chroma-keying process basically allows you as an image or film maker to remove a specific chosen colour in the image and replace it with another colour or background. Probably the most often seen use of this is the weather person and his or her map at the end of the news. Chroma-keying has allowed the weather forecast to be a far more immersive and polished presentation but I must admit to missing the likes of Michael Fish struggling with magnetic cloud and rain icon. Obviously this keying technique is not limited to the daily precipitation forecast and is in fact used far more often than you might expect.
It may be obvious when you see a flying superhero at the movies that some trickery has taken place and this would often be done using chroma-keying but how often do we see a car scene with dialogue in a TV show? Well take it from me, a very high percentage of those car scenes will have been shot against a green screen. This is down to the sound created by a moving car, even one on a trailer. This sound can interfere or drown out the actors' lines, causing the need for separately recording the dialogue and syncing it back to the film later with all the expense incurred. By filming in a stationary car in a nice quiet film studio and then chroma-keying in the background a lot of time and expense can be saved.
Right, I think we all know what chroma-keying is now so how do we do it? Well firstly get yourself a good digital operator as I won't be going through the computer side of things on this occasion. I'm going to concentrate on backgrounds and lighting for chroma-keying as that's what we hire out. Having said that, you can get the digital operator from us along with all the computer hardware and software required. Oh, and the camera too, needless to say.
To set up a chroma-keying shot you first need to set up a background in whatever colour you are choosing to use, be it chroma green, chroma blue or something else. This can be as simple as hanging the appropriate colour background paper roll up or slopping some paint onto a cyc (someone else's cyc, preferably). But take care at this stage; ensure that the background has no nasty marks or scuffs, no wrinkles or creases and so on. Any imperfections in the background can have a negative effect on the keying process.
Background options are numerous, ranging from that pot of paint to colorama paper rolls or fabrics. We carry various size fabrics from 6 x 6 ft up to 20 x 20 ft in chroma green and up to 12 x 12 ft in chroma blue. Appropriate goal post systems, frames and stands are here in abundance too so hanging the background is no problem.
One word of warning in regards to using a painted background and that is to be mindful of reflections, a painted surface is far more prone to this than a paper or fabric backdrop. In fact to make your life easier one of our fabric backdrops made from Rosco Digital Cloth is the ideal solution, it gives no bounce back and the perfect key when lit with green.
The next stage would be to light this background and the thing to look out for here is to light it evenly with no hot spots, shadows or fall off. You are looking to light the background about 1-2 stops less than your subject will be. Keep it soft and try not to blast the hell out of it as you may end up reflecting the background colour onto the rear of your subject causing fringing around the edges (not what you are after).
In practice, the easiest way to get a consistent light across your green screen is to light it from both the left and right hand sides using matching lights; this way the lights will overlap each other creating a uniform brightness across the entire backdrop.
Again we have lots of options for lighting the background and many of you will have your own preferences but a couple of good options include Kino Flow lights with 2 x 4ft 4 bank units sufficient to light a 12 x 12 ft screen or for larger areas our 8 x 4 light flo units are great. However if you want to really spoil yourself then try our very sexy new Cineo HS mk2 led panels (just back from some Wonder Woman chroma keying). All of these lights can be provided in chroma green output specifically for green screens or in daylight or tungsten for lighting other colour backgrounds. If none of these tickle your fancy give us a call and we can work through your requirements with numerous other lighting options available.
Next light your subject, but just have a think at this point as you need to emulate the lighting required in the finished shot, so don't do a 3 point daylight set up if the end result is someone driving a car at night and so on. Remember direction, quality, colour and power of light here and try to pre-visualize the finished shot.
Where possible and appropriate some kind of hair or rear light is great to separate your subject from the background. Positioning your subject at a distance to the background will help with this separation and also reduce the possibility of shadows on the background cast by the subject. If you have to have the subject close to the background you can try to light from a higher angle thus putting those shadows onto the floor and hopefully out of shot but this will only work if the end result calls for the light coming from that same high angle (getting the idea?)
As far as what lights to use for your subject it's really down to the "look" you are after but whatever that is we have what you need to achieve it so just touch base and we can recommend some options.
This one may be obvious but I had better mention it; your subject needs to be a different colour to the background, so don't shoot a Smurf against chroma blue or a bottle of Grolsch against chroma green, okay?
Whilst shooting be mindful of reflections from the background in jewellery, watches and glasses, etc. These can spoil your day if you fail to notice them so take care.
Also consider shooting with a large aperture if possible as this will throw the background out of focus and that helps keep it a uniform colour and brightness whilst hiding any imperfections, thus aiding with the keying process.
Now just before I go and let you all get on with some serious keying I did mention using different colours to chroma green earlier and said I would expand on that. The go-to colour for chroma keying is green but blue, yellow or red can be used instead. Care must be taken with red and yellow as these can cause issues with skin tones. Chroma blue works extremely well but lots of people like to wear blue so this can cause you grief too. Back in the days of Mary Poppins and Ray Harryhuasen, subjects were shot against WHITE but sodium vapor lights were used due to them having a narrow colour spectrum. This was part of a photochemical process and won an Academy Award back in 1965 so we aren't doing anything new really are we? They used to call it yellow screen shooting.
The most convincing reason for using a "GREEN" green screen that I know of is to do with resolution. Many cameras use a CMOS sensor topped with a bayer filter and this contains twice as many green sites as it does red or blue ones, thus a 4K single chip camera recording at say 4:2:0 would record green at 2K and red and blue at 1K. So green is popular due to it capturing the highest resolution. Back in the film days blue was the go-to colour for the same reason, as the blue layer in film stock had the finest grain. Remember with keying it's the edge detail that makes or breaks the effect so the better resolution the better and more convincing the end result will be.
Green screens also require less light than the blue ones to illuminate and this can be a bonus but on some occasions however the use of a blue screen may still be preferable. For example, if the end result is a night-time scene, then any excess green will stand out against the blue hue that these scenes often have but any excess blue light will blend in nicely.
Okay, so I hope to see some amazing stuff from you all. Why not let us know if you do anything fun or exciting as we are always on the look out for something cool to blog about.
Cheers folks and happy shooting!
BB
***
Image (clockwise, L-R): Kino 4 ft 4 bank, Light Flo 4 x 8 and the Cineo HS 2.
This article has been supplied courtesy of Bruce Lindsay at PixiPixel.
www.pixipixel.com
(JP/MH)
Top Related Stories
Click here for the latest broadcast news stories.