Broadcast News
14/08/2014
Making The Most Of IBC2014...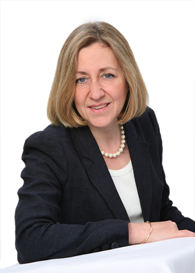 Part of the fun of IBC is being in Amsterdam with the choice of food, drink and entertainment on offer, however IBC and NAB are so pivotal to the broadcast sector that the broadcast equipment manufacturers plan their R&D roadmaps around them – everyone who is anyone will be at these shows, making them the highlights of the marketing calendar, writes industry guru Anna Wood.
If I hear exhibitors questioning the value of a show, compared to the investment made in the stand costs, I sometimes wonder if they made the right decision to attend and if they planned their show activity well? If a company attends the same show every year, is it enough to do it the same way every year, or does it need a fresh approach?
A major trade show takes a large chunk of a company's marketing budget, especially when travel, transport, expenses and sky-high hotel rooms are added into the equation. However, that's not all – there should be funds for pre-show marketing too, as this is what makes the difference between the show being 'OK' and being a huge success.
Thinking in an analytical way about a show the size of IBC - while the organiser expects more than 52,000 visitors over the five days and that's an impressive number - most companies just want to meet a relatively small subset of the visitors.
This means that the challenge for the pre-show marketing becomes a question of defining these visitors as well as possible, and then finding the most efficient way to contact them, and making the right kind of impact. Most companies will use targeted advertising, PR, mailing, e-mailing or telephone calls to pre-book meetings, or a combination of all of these and social media can play a role too. IBC presents a challenge because it falls immediately after the main summer holidays in Western Europe, so exhibitors need to have their pre-show marketing underway before the holidays.
Setting objectives
If you want to be able to assess how well the show went, it helps to start with objectives. For a large, established business the objectives might be: to familiarise distributors with the latest products, and to show existing customers the latest versions and new features. A first-time exhibitor might have totally different objectives – to meet potential partners, to gather new contacts for database building and maybe to gain market feedback for a product innovation or prototype.
Exhibitions are tougher for smaller companies who need to make an impact with fewer resources, and especially for start-ups who have more groundwork to do, to start building contacts lists and promote their brand.
First time exhibitors have the biggest challenge of all, as they are finding their way around the show, and often working in start-up mode as well. For them, it is particularly important to have clear objectives for a show and then to set about making them happen – and maybe to have some fun with guerrilla marketing and publicity stunts.
If your PR consultant is familiar with IBC, they'll help you to take advantage of the special promotional opportunities that this show offers.
Ultimately, you will measure the success of each show in terms of sales. But this is not as easy as it sounds. Some companies will take orders immediately on the stand, but for others it can take several months to close a sale. A rough measure of the effectiveness of the show will be the number of visitors to the stand, the number of demonstrations given, the number of potential new partners met, the number of qualified sales contacts, but there is more to the show than this. Exhibiting at IBC is also about being seen engaging in the broadcast industry, and being in the right place at the right time to renew relationships and gather news and gossip as the deals are done.
Besides the work you do at your formal show stand, for those five days in September, Amsterdam is the best networking opportunity there is – you will meet exhibitors and visitors everywhere you go - in the restaurants and trams as well as in the RAI, so you are never off duty. Have fun and have a great show!
Anna Wood works with small-to-medium technology companies on PR and Marketing assignments which can be short or long term, and specialises in broadcast electronics.
Read the article in BFV
online
.
(IT/MH)
Top Related Stories
Click here for the latest broadcast news stories.