Broadcast News
24/07/2014
IABM Records 'Significant Increase' In Membership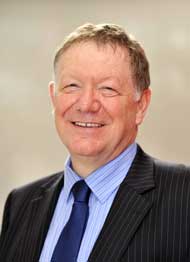 The IABM has seen a "significant increase" in new membership in 2014, with 22 companies joining in the last six months.
The latest members are located across the UK, Australia and North America and include US-based companies Video Clarity and Vidpresso, the largest telecommunications and media company in Australia, Telstra, and UK-based content distribution innovator, Yospace.
Vitec Group company Camera Corps, supplier of speciality remote cameras and remote tracking systems, camera support systems and full service facilities to broadcasters of international and regional events, is among the latest companies to join the IABM from the UK.
Shaun Glanville, business development director, Camera Corps said: "Being an IABM member is vitally important to us, as many of the association's current members are also our key clients. The IABM have formed a central business community for the whole industry, it provides a very supportive and social environment in which we can engage with key opinion makers and gain vital feedback on our products and future developments."
Peter White (pictured), IABM chief executive says: "We're always thrilled to welcome new companies into the association. Our membership represents the diversities in the market and the latest influx of new members reflects the changes the industry is going through.
"We have seen significant interest recently from companies operating in the new media and the connected world spaces, who all recognise the value of the services we provide.
"The industry transition has been reflected in this year's Design and Innovation Awards. There is a strong emphasis on innovation and those creative solutions that bring real value to end users."
The Design and Innovation awards will cover all aspects of the broadcast workflow, from acquisition of content at the front end, to playout and delivery, and winners will be announced at IBC2014.
www.theiabm.org
(IT/JP)
Top Related Stories
Click here for the latest broadcast news stories.