Broadcast News
11/07/2014
Training And Education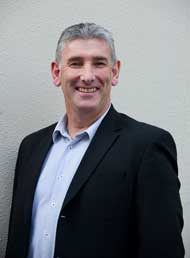 The broadcast and media industry, as with any other sector, is reliant on training, development and education to ensure that it does not stagnate, says Steve Warner, training manager, IABM.
Whereas innovation and technology are critical in moving organisations forward and ensuring they capture their share of the market, the continuous upskilling of employees also ensures that organisations can remain competitive in a crowded and rapidly evolving environment.
But just what determines what skills current and new employees need?
Much as strategy and focus is influenced by emerging trends, so too is education. In the broadcast and media sector specifically recent changes have impacted significantly on human resource requirements and training needs, and will continue to do so.
Over the last few years the industry has been shaped by a number of factors. Most notably, the convergence with the IT sector and the influence that the technology, attitude and approach has had on the broadcasting environment – from the move away from reliance on proprietary technology, to new models of delivering content, such as the concept of TV everywhere. The influence of IT and the blurred lines between the two sectors is evident in changing business models, mergers and new products.
The result has been a widening skills gap between what is available in both sectors and what is actually needed. Few employees in the broadcasting arena have specialised IT skills and in the same vein, while there is a wealth of talent within IT in terms of software engineers, for example, they have little or no knowledge of broadcasting. The appetite for training and development is coming from both new entrants into the job market, as well as established employees seeking to update, expand and upskill their existing expertise.
As an industry body the IABM is at the forefront of these trends and changes and has a front seat view of what is required by stakeholders in terms of training and development. As a result, the body established the IABM Training Academy, which is dedicated to addressing the skills gap that exists within the sector. The academy provides training, developed and delivered by expert consultants, on a broad range of topics.
These topics are ones that have been decided on by both an IABM advisory board based on the industry as a whole, as well as feedback and needs identified by the IABM's members.
The academy runs a wide range of courses together with online programmes, and also offers on-site training for organisations.
As an international body, the IABM delivers the courses globally, with a widening footprint as demand grows. The IABM Training Academy is adding two new classes to its portfolio – an additional networks course and a course on video systems and applications. In addition, the organisation has developed a relationship with another training organisation to deliver courses on the basics of satellite broadcasting, as well as measuring the TV signal.
There is, however, also a need within the industry for non-technical skills – so-called soft skills, such as negotiating, presenting and coaching that the IABM Training Academy will be adding to its education portfolio.
Training is just part of developing the sector's technical skill base. Individual practitioners and professionals need to build their knowledge and capabilities throughout their careers. They also need to be able to evidence their attainment to employers.
That's where the IABM's Certification Scheme comes in. Developed and operated at arm's length from the Association and its Training Academy, the Certified Broadcast and Media Technologist scheme is provided by the IABM Educational Foundation, which is an international charity. It provides a suite of examinations, recognition of prior learning and a scheme for continuing professional development (CPD).
As the broadcasting and media industry continues to evolve and be influenced by emerging trends, technologies and other industries, the need for appropriately trained personnel becomes more vital. The need for industry stakeholders to work together in identifying skills gaps and opportunities to bridge them will become a main focus going forward.
The article is also available to read in BFV
online
.
(IT/JP)
Top Related Stories
Click here for the latest broadcast news stories.