Broadcast News
03/07/2014
arte Travel Doc Selects Blackmagic Pocket Cine Cam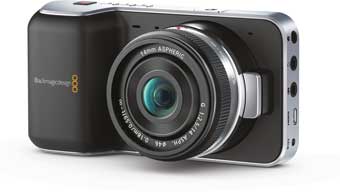 European cultural television channel arte has commissioned a new series of travel documentaries on the Indochina region, shot on the Blackmagic Pocket Cinema Camera.
Berlin-based Story House Productions developed five programs following a small crew across each of the countries that previously formed Indochina; Thailand, Vietnam, Laos, Cambodia and Myanmar.
"To achieve that feel of backpacking through a country, we relied on traditional public transport throughout filming. Each of the documentaries also offers a glimpse into the lives of eight locals," explains Christian Schidlowski of Story House Productions.
Christian directed the first two programs set in Vietnam and Cambodia. Workshops were held with the two other directors and DoP André Götzmann was present across all five shoots. The majority of filming was done handheld, and the team used the Pocket Cinema Camera's film mode in order to access the camera's full dynamic range and bring a real vitality to the footage.
"The Pocket Cinema Camera's size was incredibly important in allowing us to film very natural scenes," said André. "The smaller the camera, the faster people forgot its presence, which enabled me to stay in eye contact with the protagonists and get physically close to people without disturbing them. I picked up the camera in the morning and didn't put it down until evening; it became my constant companion. I captured so many little spontaneous things along the road, in a way I've never been able to before. The camera let me literally soak into the country."
"Whatever we shot with had to be capable of producing both stunning landscape shots, for example, shooting wide angle to demonstrate the idyllic beaches across the region, but also needed to give us stunning detail in the close up portrait shots that we used when interviewing local people. As we were traveling with such a small crew, our lighting options were extremely limited, but we knew that wherever we were shooting, we would always capture great looking images with the Pocket Cinema Camera."
Christian said: "As we finished in DaVinci Resolve, the footage has been fantastic to grade. It was incredibly simple to import the footage into a timeline, and apply an overall grade to each of the films to make the vivid colors of the region really pop out. We knew from the start that the camera would be the right choice for our objectives, and this remains the case, now that post production is completed."
www.blackmagicdesign.com
(IT/MH)
Top Related Stories
Click here for the latest broadcast news stories.