Broadcast News
19/06/2014
NAB President Signs 2018 Contract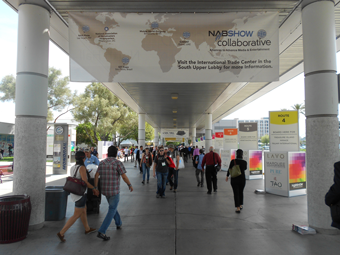 NAB President and CEO Gordon Smith signed a contract extension that will keep him in the position until December 31, 2018, NAB Joint Board Chairman Charles Warfield has announced.
Mr Smith joined NAB in November 2009 and oversees the advocacy efforts of thousands of local radio and television stations across America. He is a former two-term United States Senator from Oregon (1996-2008).
During his tenure in the U.S. Senate, Smith's committee assignments included the Senate Commerce Committee, the panel that oversees broadcast-related legislation.
He also served on the Senate Energy and Natural Resources Committee, the Senate Finance Committee, and the Senate Foreign Relations Committee.
After leaving the Senate in 2008, Smith joined the law firm of Covington & Burling LLP for 10 months before accepting an offer to head the NAB.
"Gordon Smith has been tested under fire and proven himself to be a remarkable unifying voice for America's free and local radio and television stations," said Warfield, senior advisor to YMF Media. "His integrity is unquestioned, and his determination to fight for broadcasters in the public policy arena is undiminished."
"I'm thrilled to accept a new contract from NAB," said mr Smith. "Free and local broadcasting is the indispensable one-to-everyone communications technology that is always reliable in a fragmented media world. It is worth fighting for, and I'm honored by the faith that the NAB Board is putting in me to continue leading the charge."
www.nab.org
(IT/CD)
Top Related Stories
Click here for the latest broadcast news stories.