Broadcast News
30/05/2014
SGO Sponsors Creative Week At BAFTA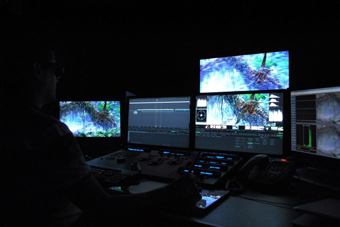 SGO has announced it is sponsoring Creative Week at BAFTA from 2 - 6 June. Visitors will have a chance to meet SGO and discover more about Mistika's 4K capabilities and Mamba FX's node-based compositing.
The event is produced by Media Business Insight (MBI) - the publishers of Broadcast, Screen International and Shots. The full programme covers topics delivered by top industry players from BSkyB, ONSIGHT, The Look, The Mill, The Framestore, The Farm, MPC, Atlantic Productions, among others.
The Post Perspective session at 15:15 on Thursday 5 June, chaired by Will Strauss as part of the HD Evolved 4K and Beyond seminars, will take place in the David Lean Room and covers Ultra High Definition (UHD) and vital information for anyone working in 4K. Panellists include SGO's Director of Global Sales and Operations, Geoff Mills, Dave Klafkowski, Technical Director and MD of The Farm and Rik Tester, Post Production Supervisor of ONSIGHT.
The discussion includes how the challenges that 4K brings are overcome; the benefits of 4k for both the post sector and producers and where 4K will lead the industry in the future.
Armed with a roaming Mistika, Senior Product Application Specialist Sam Sheppard at SGO will also be at hand on Thursday to provide delegates with a taster of Mistika and the opportunity to gain a sense of the system's capabilities. For VFX creatives, SGO's Mamba FX equips artists with resolution-independent compositing with unlimited layers.
SGO's Director of Global Sales and Operations Geoff Mills states: "In a dynamic and ever-evolving sector, Creative Week provides an inspiring platform from which key figures can discuss their thoughts for pushing beyond the world of HD. SGO is delighted to be involved in this engaging event that encompasses the very best in the television and film markets, of which SGO's technology is recognised as playing an integral revolutionary leading role."
www.creativeweek.co.uk/1714
www.sgo.es
(IT)
Top Related Stories
Click here for the latest broadcast news stories.