Broadcast News
01/04/2014
A Strategy For Testing 4K Video...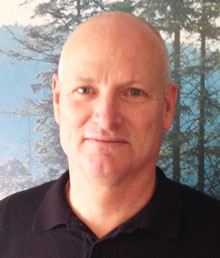 The ever-increasing reach of 4K fever means that test and measurement will have to adapt, writes Adam Schadle, Vice President of Video Clarity.
With the onslaught of devices aimed at 4K and beyond, it's inevitable that broadcasters will have to deliver 4K content - reliably and with high quality - in all types of formats. Doing so requires a multifaceted strategy for testing and analysing video quality in order to understand the quality of experience the viewers will receive.
What's Being Tested
In today's typical delivery network, a media operation might receive a program feed from a satellite or an existing network, or an uncompressed file from a postproduction process. From there the operation provides both high-bit-rate encoded video for broadcast and is also outputting 'adaptive streams' as a number of profiles, in different bit rates to support any number of OTT platforms.
Right now those original uncompressed streams are primarily high-definition pictures, but increasingly the content will be in 4K - and it must be decoded on the fly, recorded, ingested for QC testing, and encoded using the compression codecs required by the target devices. During the testing phase, the system must provide an automated means of testing key attributes of video quality, audio quality, lip sync, loudness and ancillary content.
Important Elements Of A Testing Solution
The most important capability in a video-quality testing solution is its ability to ingest, record in 4K resolution and test content from any compressed or uncompressed video source using today's SDI-type interfaces. Another major criterion is the solution's ability to decode any encoded file in the current MPEG or JPEG standards as well as emerging encoding standards such as HEVC.
Finally, the system must be able to play back the content in every resolution required for delivery to every screen, from UHDTV and HDTV to mobile device resolutions.
In addition to those key elements, the right testing tools will support the full range of resolution levels, from streaming formats for handheld devices and PCs, to today's most active broadcast-level HD formats, to high-frame-rate HD, to, of course, 4K.
In addition, the testing solution will have a wide variety of input and output capabilities to enable customers to test individual devices and then place them into a test network architecture — either at a live broadcasting plant, a content delivery network, or in the lab of the product's manufacturer or developer.
Accounting For Audio
Audio quality requires more types of testing than video, so the right testing solution will also perform three key audio measurements:
Perceptual quality testing, which simulates a human perception test and creates a measurement that is as close as possible to an actual subjective study done in a standardised environment.
Real-time performance monitoring to identify performance issues with audio devices or audio in the network chain. These tests find audio faults such as silences and glitches, and the system logs the failure and simultaneously records the offending video in a real-time test session. Audio performance testing also covers lip sync measurements with millisecond accuracy.
Audio loudness testing, which has become extremely important with the adoption of global loudness standards. Effective loudness testing involves applying loudness standards to every individual audio channel and reporting a measurement for a program as a group.
Real-Time vs. Non-Real-Time Testing
Real-time testing measures performance over time of an audio and video signal as it goes through a device or over the air. With real-time testing tools, an operator can monitor a signal according to certain test threshold parameters and then determine its performance over time.
Non-real-time quality testing is a repetitive process that is useful for fine-tuning a device codec design, setting, or network path to achieve a desired level of quality. Typically, it involves recording sets of audio and video content that have certain error-prone characteristics, such as high motion, and then measuring quality repeatedly through network video and audio processing with a certain variable, such as encoding bit rate. In this manner, the operator can reset or revise the variable to determine the optimal setting of a given device for delivery to a given end-user device.
First Things First
Testing and QC must take place not only after the content goes live, but before, with testing tools that can ingest video from any source and then play it back in every resolution for delivery to every screen. Broadcasters and service providers who are planning to launch 4K services are in the preliminary testing stages now, researching the technology requirements of delivering 4K content to a wide range of services: real-time TV channels delivered through cable IPTV or satellite, file-based delivery of VOD content, and streaming content over the Internet. Based on that research, they will define their workflows and assemble the right combination of gear to meet the coming demand for 4K content.
Read the article in the online edition of RFV
here
.
Top Related Stories
Click here for the latest broadcast news stories.