Broadcast News
10/03/2014
Sony/Panasonic Launch Archival Disc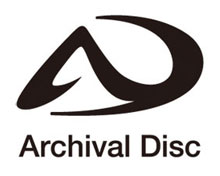 Sony and Panasonic have joined forces to launch the new Archival Disc, a "new standard for professional-use, next-generation optical discs, with the objective of expanding the market for long-term digital data storage."
The new release has come about as a result of the companies' summation that optical discs will eventually need to accommodate larger volumes of storage.
Sony and Panasonic aim to launch systems with a recording capacity of 300 GB per disc from summer 2015 onwards. Both companies also plan to leverage their respective technologies to further expand the recording capacity per disc to 500 GB and 1 TB.
"In recent times, demand for archival capabilities has increased significantly in the film industry, as well as in cloud data centres that handle big data, where advances in network services have caused data volumes to soar," a statement said.
"Both Sony and Panasonic have successful experience working on the development of Blu-ray DiscTM technology. The two companies plan to actively promote this next-generation high-capacity optical disc standard in the professional field in order to offer an effective solution for protecting valuable data into the future."
Archival Disc specs
Disc size (type)
300 GB (write-once)
Optical parameter
Wavelength λ=405 nm (nanometers), Numerical Aperture NA=0.85
Disc structure
Double-sided Disc (3 layers/side), Land and Groove Format
Track pitch
0.225μm (micrometers)
Data bit length
79.5nm (nanometers)
Error correction method
Reed-Solomon Code
Crosstalk cancellation technology and high-order Partial Response Maximum Likelihood (PRML) signal processing technology have been employed to achieve larger capacity and higher playback signal quality.
The technology electrically removes crosstalk from the adjacent tracks that increase as the track pitch becomes narrower.
www.sony.net
panasonic.net
www.pro.sony.eu
(IT)
Top Related Stories
Click here for the latest broadcast news stories.