Broadcast News
12/11/2013
Bubble & Squeak - Walking The PR Tightrope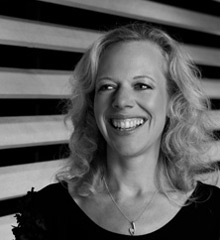 Wendy Mattock on squeaky-clean PR, without the waffle...
There's a web article currently doing the rounds in the PR industry, detailing the things PR people do that drive journalists nuts. The biggest bugbears are using certain meaningless words or phrases instead of plain English, being overly chummy and - the cardinal sin - wasting their time.
PR often gets a bad rap and we all know the stereotypes of fluffy airhead PR people to whom everything is 'super-awesome!'
As (we like to think) professional PR people reading the article, there was a certain amount of indignation about some of the charges in the article, and also a bit of giggling at some awful clangers. However, the thrust of the piece is a salient reminder of how good PR practitioners work with journalists to generate positive publicity for their clients and build reciprocal relationships.
Time is a precious commodity in any industry these days. We know that journalists in the broadcast industry are under pressure; there are far fewer of them than even a few years ago, yet they are expected to create more content, more quickly than ever. While print deadlines are still valid, online news breaks all the time, plus they have e-newsletters to populate with stories, and then there's social media to keep up with as well. And that's in between attending events, seeing kit that they are reporting on, and actually talking to people. They just don't have time for waffle.
Organisations with products and services to sell need to consider this carefully when it comes to their external communications. Anyone can put together details about the latest whizz-bang product and write 'PRESS RELEASE' at the top, but that doesn't make it newsworthy. Especially if it's four pages long, full of technical jargon and doesn't explain anywhere what the product actually does or what benefits it would bring to the user.
Likewise, something that is basically a marketing brochure full of 'revolutionary, ground-breaking functionality that leverages some very unique features' will get short shrift from journalists (and very likely a 'naming and shaming' on their Facebook pages). And neither will they thank you for the follow-up phone call 'just making sure you got it…'
As PR specialists, our overarching job is to manage our clients' reputations through the channels most appropriate to their businesses. Print coverage, online, blogs, social media, marketing communications and events should all be in the mix, but the type and tone of information will and should differ depending on the medium and the intended recipient.
A good PR agency's value is in its industry knowledge and relationships with journalists, built over many years. When it comes to generating coverage of an organisation's news, the value is in our understanding of how to convey that news to each channel: the language and tone to use, the angle that makes something newsworthy, the method of delivery and the appropriate follow-up.
By thinking like journalists, with knowledge of deadlines, geographical reach, editorial scope and journalistic styles, we can offer the right story to the right journalist at the right time.
PR people walk something of a tightrope between pleasing our clients and giving the journalists what they need. Our most successful client relationships are those in which we become a trusted part of the team, able to offer our advice based on experience as to whether a development is worth a press release, or if there's a better way to spread the word. While everyone loves to see themselves or their company in the press, it can be more damaging to send information that is not newsworthy – whether it's old news, a bit fluffy or just not that interesting to anyone outside the organisation.
We aim to build trust with the journalists so that they know we will only send them items of genuine interest, and therefore are more likely to open our emails or answer our calls. And on the flip side, they are more likely to contact us when looking for quotes or industry opinions from our clients if they have received useful information in the past.
We are lucky to work in the broadcast industry, a dynamic and fast-moving place that gives lots of scope to generate excitement and good copy. Investing in a knowledgeable and experienced PR agency is an investment in reputation management, and helps organisations to communicate in the best possible way with all their audiences – including time-pressed journalists.
Read the article in the online edition of RFV
here
.
(IT/JP)
Top Related Stories
Click here for the latest broadcast news stories.