Broadcast News
08/11/2013
Jumping Through The Realms Of PR And Marketing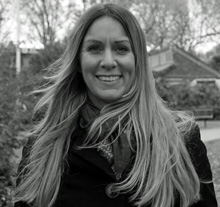 Kate Ford, Managing Partner at Jump PR, reveals the secrets of the PR industry and finally gets round to answering a question that has plagued her since the company's inception...
"What do you actually do?" It's one of those relaxing-in-the-pub questions that I, and no doubt many of my contemporaries, are asked by friends and family all the time. Usually, my short answer to them is, "I write stuff," mainly to get the drinks in quicker. But in reality, PR in our and many other industries goes way beyond simply "writing stuff".
PR is about understanding first, promoting second. The broadcast industry - in its widest sense - has undergone a major transformation in recent years seeing the dawn of a new age of video. Much as manufacturers have to keep on top of trends that can be consumer or market driven, PR companies have to continuously expand their knowledge base and adapt their offering to provide the best service that they can for their clients. In turn, that provides us with the knowledge of how to position new products or services accurately within the context of the wider broadcast world.
Also, since the industry has shifted from hardware to an increasingly software-based world, companies now clash more often with what they (claim to) provide. With budgets and skillsets being squeezed, providing clear and strong reasons for purchase are vital. This means clients need clear and strong branding and messaging that is consistent throughout their PR and marcoms material in order to differentiate and also to maximise publicity.
A simple and comprehensive website is key to reaching existing and potential customers. At Jump we come across websites time and time again where having read the 'Home Page' and 'About Us' sections we still have no clue as to what that company does. Our industry is home to many extremely clever engineers but having a great product is just the start; knowing how to present that product to the outside world is more often than not what will make it sell in real volume. The ninety nine per cent of the time that you're not talking directly to your customers, the words on the page are doing the talking for you – be that online, e-flyer, press release, white paper, Twitter – the list goes on. This is where an agency comes in.
So once again the question arises: "What do you actually do?" Given what I've just said, the short answer that I give to friends in order to get to the bar is very true! Writing's a skill that plays a major part in our role and to be a successful PR agency you need good writers. But although press releases, case studies and features are hugely important, there's much more to achieving PR success.
We started Jump back in September 2008: yep, as the economy went boom, we launched. You probably think we were mad. After three years of building up the business with a strong client base, we wanted to be in the position to offer our clients more. My business partner Joss and I both come from journalism and PR backgrounds and we realised that there was a gap in our skillset that we wanted to fill. For us, part of running a business is about recognising where there are gaps and bringing in likeminded people to fill them. Early in 2012 Victoria Orford, who has provided marketing services to a number of companies in the industry, joined us as Marketing Associate and we haven't looked back.
As well as the all-important press and media relations and copywriting, we also assist our clients with brand building, web design and build, content management, product launch strategy, advertising campaigns, full trade show support and event management, and even competitive analysis.
We also like to provide opportunities for our clients to get in front of the camera themselves. This year at IBC Jump PR's clients all took part in a number of live streamed interviews hosted on the Teradek stand at IBC courtesy of the guys at TV-Bay. Joss has always fancied himself as a bit of a Jeremy Paxman and this year he got his moment (actually around three hours) in the presenting spotlight. One of these slots was a panel session that included four of our clients and focussed on the terms workflow and MAM and how they actually translate across the industry. It was interesting to get a mix of opinions and how these topics affect them differently.
Broadcast – or more accurately, professional video services - is a fantastic industry to work in and our agency has not only the technical knowledge required, we also have a friendly and fun way of working. Next time you see me in the pub don't ask "What do you actually do?" ask, "What do you drink?"
Read the article in the online edition of RFV
here
.
Top Related Stories
Click here for the latest broadcast news stories.