Broadcast News
08/11/2013
Wall Street And The PR Evolution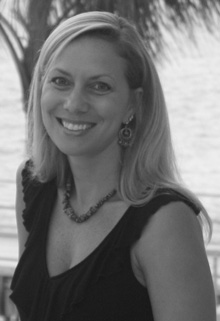 In the continually changing digital age, PR is more indispensable than ever for media enterprises, writes Susan Warren, President of Wall Street Communications
The operative word in public relations is the second one -'relations'. In its purest sense, PR has long been about building strategic, long-term relationships, usually with the aim of raising awareness to help sell products, services, brands or ideas. Traditionally, we've done it by forging relationships with the media and other key influencers and applying tactics such as press releases, articles, events and other outreach designed to resonate with them so that they will say good things. That's an incredibly simplistic explanation, of course, but the point is that when it comes to winning minds and dollars, positive words from third parties – such as trade media and happy customers – can be the ultimate sales tool, and cultivating that third-party validation is what PR is all about. And it can only happen through a sustained, strategic effort.
What's in a good PR Agency?
The best PR agencies in the media and entertainment industry will take that definition to the extreme. They will understand a client's business from the inside out, actually becoming a trusted and integral member of the marketing team. They leverage their long-standing relationships with the media and will look to support the media as much as they support their clients, because the two need each other. (It's a symbiotic relationship, and the agency is the conduit.) They foster relationships with decision-makers all along the value chain, which go a long way toward helping clients network and tease out stories that otherwise might get overlooked. And they have experienced staff who have worked in the industry, along with incisive technical writers and marketing communications pros.
Why PR?
A seasoned PR agency is good for business. One reason is because, like any rich, mutually beneficial relationship, a PR "marriage" takes time and nurturing, and the agency exists to focus all of its resources and expertise on that goal. It's rare to get results from a one-off effort, so hiring a PR agency for the long term is a smart business move — if for no other reason than the concerted, focused attention and planning that will feed into the relationship.
Evolution in Video Means Evolution in PR
But now there's a new game in town. Just as the rapid evolution in the digital world has changed the face of the broadcast industry, so too has it changed public relations within the industry. All of the principles of traditional public relations still apply, but now there are new, digital tools in the mix - such as social media, content marketing and SEO - that require an added level of strategy and expertise to get it right.
Think of it this way. In this industry, broadcasters and the companies that supply them have had to move beyond traditional means of broadcast.
As technology progresses, straightforward, broadcast-oriented companies are now branching out into new technologies such as the cloud. They have to plan for new delivery channels, such as tablets, smartphones, and the Web, all of which require their own adjustments in the content and, in many cases, the business strategy behind the delivery.
That's the same challenge facing PR practitioners in our industry today. The best PR pros are able to develop the message and then tweak it for all the new communications channels out there.
They reach out to new publications and new audiences (such as the IT crowd) that were not relevant before, and they develop tactics that make maximum use of the new and ever-changing technologies available.
Tried and True Meets New
Even so, we can't abandon traditional PR. It's still all about all-important relationships with editors, customer groups, trade groups and the like, but the range of tools we use to build those relationships has broadened considerably. Successful PR agencies continually adjust and evolve their skill sets in order to stay relevant — so that their clients can stay relevant too.
The best agencies have not only mastered traditional PR, but can adapt a client's message for multiple forms of outreach, whether it's on a website, in a blog, in a webinar, in a Facebook post or Twitter feed, in a video, or in a traditional trade magazine or press release.
The Bottom Line
PR is an indispensable tool for any media enterprise, but a good PR relationship in today's digital environment goes far beyond a press release or a basic article. Does your PR firm have the expertise, relationships, and innovative mindset to make use of all the new tools available in order to get results, and continue to evolve as the industry evolves? And, just as important, does the agency focus its energies on building the types of relationships that will serve your organisation in the long term? These are the components that will guarantee a successful PR collaboration to drive your business.
Read the article in the online edition of RFV
here
.
Top Related Stories
Click here for the latest broadcast news stories.