Broadcast News
07/10/2013
From Soho Onto The Northern Line...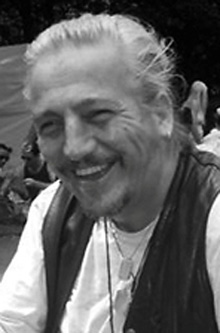 As the BBC establishes itself in Salford's Media City, Soho Editors' Alan Bradbury discusses the importance of London to the industry and the increasing need to pay attention to developments up north...
There was a time when anyone who was anyone in the UK's film or TV editing industry had to be in Soho if they were to be taken seriously. This, to a large extent, is still the case, but as Bob Dylan sang back in 1964, the times, they are a changin', and nowhere is this more evident than in TV production in the UK, thanks to the BBC's very visible move of many flagship production facilities to Media City at Salford Quays in the north of England.
Contrary to popular belief, the Beeb is not abandoning London en masse; much of its operation remains in the Capital at a newly refurbished Broadcasting House, so the move hardly spells doom for London-based production companies providing support for Auntie. But even so, it is inevitable that with a considerable portion of the BBC's operations moving up to a centralised facility in the north of England in order to reduce costs, the industries that support those operations will have to join the caravan north if they hope to continue to benefit from providing support services - with similarly reduced costs - to such a major force in British media.
And it is certainly a major player; the Beeb had an income of 5.1 billion quid last year. That's a considerable chunk of change, but one which, thanks to the BBC's unique method of enforced funding through the licence fee, will see those purse strings remain under microscopic scrutiny with regard to spending until at least 2017. The TV licence fee has been frozen until then, when it will be due for a considerable revue, and might even disappear altogether, since it has faced quite some criticism in recent years as being out of step with modern media trends.
It was against this backdrop that Soho Editors - the training provider and recruitment agency based in London since 1997 - began looking into fully expanding into the north way back in the summer of 2010 - a move which has not been without the need for some trial and error. There may not be dragons up in the north of England, but with the fixed costs, the work ethic and attitudes being notably different as one ventures north of the Watford Gap, it was a move that was as much about feeling the market out and fine tuning that northern presence, as it was about merely finding some suitable premises.
Nevertheless, with a solid three years of operations under its belt up in Manchester, Soho Editors is now well placed to repeat its success in London, in capitalising upon having been at the spearhead of that exodus into the north. The company can draw upon a rapidly expanding stable of freelance media talent in the north, to complement the one in the south, and with a now well-established authorised training centre in Manchester, which has garnered an unrivalled reputation for quality; this also complements southern operations well. It's an infrastructure which sees the Soho Editors plan really coming together, in being able to serve the two major media concentrations in the UK with equal convenience.
Soho Editors Director Brian Cantwell commented: "We knew our expansion up to Manchester in 2010 would be somewhat slow burning, but it was always a long term plan. The BBC's northern expansion was certainly a catalyst, if perhaps not our only motivation for such a similar move.
"Obviously it is going to take time for the BBC's move to Salford Quays to fully impact upon the region and the UK media at large, but we are already seeing signs of that impact reflected in the demands for training and personnel. Of course the Beeb aren't the only media company with a large presence up in the north of England; ITV is a big player in the region and there are others too, such as Manchester United, who also have their own TV interests, so we are also mindful of these opportunities."
www.sohoeditors.com
(IT/JP)
Top Related Stories
Click here for the latest broadcast news stories.