Broadcast News
02/05/2002
Prebble quits as ITV chief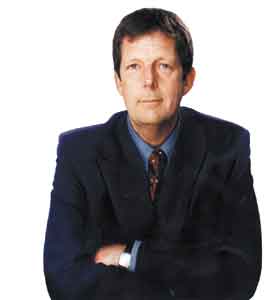 The chief executive of ITV, Stuart Prebble, has resigned.
Prebble had been under pressure to quit because of the spectacular implosion of ITV Digital.
His decision to leave comes just a year after he took over the overall position of chief executive of ITV with a mandate to bring together the various strands of the business.
Two of ITV`s most senior broadcasting executives, Mick Desmond, managing director of Granada Broadcasting & Enterprises and Clive Jones, the chief executive of Carlton Channels, are now to become joint managing directors.
The appointment of the two will be seen as a major step to unifying ITV, the road to which was recently cleared by legislation.
ITV Digital, which ceased broadcasting this week, has now handed back its licences and the Independent Television Commission has now begun the process of assigning them to a new venture.
Stuart Prebble was formerly the chief executive of ONdigital, which went on to be relaunched as ITV Digital. He became chief executive of ITV in April of last year with responsibility for ITV Digital, ITV and ITV.com.
He said: "I came back to the ITV Network Centre a year ago to try to bring together ITV`s channels and platform businesses.
"Unfortunately that role is now not available, and this therefore seems like an excellent moment to move on.
"I want to thank the excellent team at ITV Digital and ITV Network. I leave ITV with some important challenges but a tremendous resource of talent and determination. I wish them well."
ITV said that its commissioning structure and networking arrangements were unaffected by the changes.
ITV,
www.itv.com
(GB)
Top Related Stories
Click here for the latest broadcast news stories.