Broadcast News
27/08/2013
Bradley Reveal IP Connectivity Systems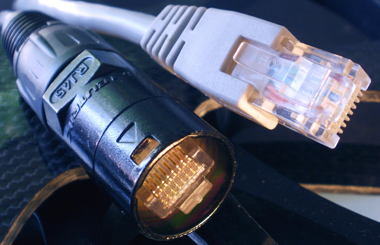 Bradley Engineering is answering customers' requests with two entirely new systems to control remote cameras over IP networks. The first system, called RIP CAM, provides HD video and remote control for multiple cameras over a LAN or Internet connection, while the second 'Dynamic Routing' system allows an operator to control up to 99 Bradley cameras over IP networks. Both systems operate without installing a dedicated network, but need a suitable fast internet connection with adequate bandwidth and resilience.
The RIP (Robotic Internet Protocol) CAM system, is powered by the market leader StageBox. It carries video from multiple HD cameras, with their sound and remote control data, over a LAN or over the Internet, with low latency to enable full remote control of the cameras. Bradley will supply RIP CAM units preconfigured so that when they are connected, one end will "find" the other, which can be anywhere in the world, and give pictures and remote control within seconds.
The 'Dynamic Routing for control over IP' system routes remote control instructions to the correct camera and can operate in a point-to-point configuration or multipoint. Each camera is allocated an IP address, which is mapped using Bradley's touch screen HMI interface. The operator simply selects a camera on the controller and the instruction is automatically routed to the correct camera using the IP address map. Bradley's IP to RS485 converters connect each camera to the network and perform the conversions from RS485 to IP and back again.
The company offers a number of interface and ancillary units to provide the connectivity for these two systems.
Bradley expects these IP solutions to be used for applications such as remote weather cameras which are usually sited in outlying locations, or wildlife studies where a series of remote-controlled cameras are positioned to scan a habitat over a period of time. This would also work for large site installations such as theatres and parliaments.
bradeng.com
(MH/JP)
Top Related Stories
Click here for the latest broadcast news stories.