Broadcast News
18/07/2013
Addressing The Broadcast Skills Shortage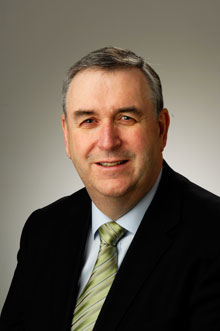 In an ever-changing industry, established and trusted career paths can quickly become old hat. Roger Crumpton, Director and Trustee of the International Association of Broadcasting Manufacturers believes continual professional development and an investment in young people could be the answer to the industry's problems.
Dull it isn't?! That was a slogan used by the Metropolitan Police some years ago for recruitment. It might equally apply to broadcast engineering. There are many exciting engineering roles in broadcasting and they often provide the opportunity to travel the world and live a very interesting and rewarding life. Yet we have a skills shortage! Not many young people seek out careers in our industry. Universities have few courses and they struggle to fill places. Employers are hard pressed to find the right talent to tackle new projects or developments. What's wrong?
There are many factors contributing to a chronic skills shortage. Long established broadcaster based engineering training has been cut back or disappeared altogether. It used to feed the industry, but not anymore. Broadcaster and supplier business models are changing, as is the technology. Analogue to digital; signal to file; scheduled to on-demand; RF to IP; new delivery platforms – so much is changing and the engineering skills for today and tomorrow are often very different to those needed in the past. Organisations are very different as well. Things like commodity IT, outsourcing and automation are changing the engineering resource requirements for broadcasters. Suppliers are using contract manufacturing or developing software offshore. All these changes are leading to a skills crisis. These new ways of working still need engineering expertise, yet the proven and established career paths are no longer there to provide the right talent at the right time.
These issues were recognised by the IABM several years ago and they've embarked on an ambitious programme to tackle them. The IABM is a trade association which represents some 300 broadcast and media technology suppliers from all over the world. In 2010 they set up a Training Academy which is now delivering courses for broadcast and media technologists at locations in the UK, continental Europe, North America, Asia and Africa. In 2012 they created a new Educational Foundation to develop and implement an international certification scheme for broadcast and media technologists.
The scheme enables individuals to undertake examinations to evidence their knowledge and skills, which then count towards certification as an Associate, Practitioner or Professional. There are no pre-requisites for this scheme, which is designed to be open to all and to remove any barriers to entry for aspiring engineers and technologists. The exams are undertaken and proctored online, enabling candidates to participate in the scheme from anywhere in the world as long as they have an internet connection.
During 2013, the Foundation is introducing a scheme to recognise continuing professional development so that individuals can maintain their certification throughout their career by evidencing occupational achievement and industry engagement. While there are national engineering schemes in some countries that do this already in a general sense, there are no global schemes for what is a niche global industry.
The Foundation is also providing bursaries and sponsorship to allow students and others to attend training and industry educational events that they might not otherwise be able to access. In five years the IABM will have invested more than £400,000 in helping to tackle this skills crisis. In a recent survey of nearly 300 IABM member senior executives, "skills and staff issues" was the largest single factor constraining order or contract fulfillment. The issues are real and they are impacting business performance now!
From one standpoint the roots of the crisis are in the inadequate number of young people taking maths and other science subjects at high school, which would allow them to access an engineering career. The UK government and others around the world are working hard to fix that with special "STEM" subject initiatives. From an alternative standpoint, our industry does little to promote the wide range of careers that is available. It's a blind spot to potential young graduates who are attracted to the much larger IT, social media and telecomms majors that offer lots of apparent excitement. In reality, bashing out code in a corporate laboratory doesn't compare with Formula 1 slow-mo, Eurovision staging, polar bear cams or election night graphics! We need to remove our elite "we're different" wrapper and get out there and demand the best talent from our universities with a "we're exciting and we need you" message.
Attracting talent, though, is just the start. We all then have a responsibility to develop their career paths, arrange training programmes, coach and mentor them and facilitate their continuing professional development. That would then create a broadcast and media engineering industry that is fit for purpose and could stand scrutiny against any other professional sector in the world!
Read the article in the online edition of Regional Film & Video
here
.
(IT/JP)
Top Related Stories
Click here for the latest broadcast news stories.