Broadcast News
12/04/2013
Film London Launches International Training Scheme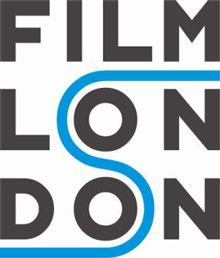 Film London is currently in Tbilisi, Georgia, launching its new Microschool International training scheme for film-makers in the country.
With funding from the British Council, the pilot programme is presented in partnership with the Georgia National Film Center (GNFC) and Batumi International Art-house Film Festival (BIAFF).
Microschool International is an intensive, three-day development workshop for film-making teams and their projects.
It is based on Film London Microwave's Microschool, the training 'boot camp' for those shortlisted for the scheme.
Microschool, made up of seminars, master-classes and one-to-one sessions, focuses on micro-budget topics alongside specific project development.
Film-makers who have benefitted from Microschool include Eran Creevy, who wrote and directed the BAFTA-nominated Microwave film Shifty and more recently the Ridley Scott executive produced Welcome to the Punch and writer/director Ben Drew, who made his feature debut with the Microwave film iLL Manors.
Up to six Georgian film-making teams will be accepted into Microschool International, to take place in mid-September at Batumi International Art House Film Festival. Established teams of directors and producers with feature screenplays in development can apply to the scheme. The deadline for applications is 24th May 2013. Applications will be received by GNFC in Tbilisi.
Adrian Wootton, Chief Executive of Film London and the British Film Commission, said: "I am thrilled to bring our ground-breaking Microschool model to new countries, and thank the British Council for their support. Microwave's success is built on the scheme's integrated training elements and Microschool is central to that. Previous participants have greatly benefited from its focused structure and the fact the content is shaped around the projects and participants who are selected. I am delighted this model is now being exported for the benefit of emerging international film-making talent. I look forward to seeing the results of this pilot, through the films from our Microschool International graduates but also potentially extending it to other territories."
Microschool International is designed for "film-making teams with an existing track record in production and who demonstrate they have the potential to make a micro-budget feature film.
"Charting the film-making process from concept to screen, the programme will highlight key issues film-makers face when working with a micro-budget. A wide range of key topics will be covered, including the film value chain, project development, pitching & packaging and protecting & exploiting your rights."
www.filmlondon.org.uk/microwave
(IT/CD)
Top Related Stories
Click here for the latest broadcast news stories.