Broadcast News
08/01/2013
Hollywood Celebrates Death Of The Cinema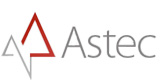 Going to the cinema to watch the latest blockbuster was the 'must do' thing, last century.
In 2011 US Box office takings hit a 16 year low, falling 4.4%, according to hollywood.com.
Travel and ticket costs, the cost of refreshments, lack of choice, annoying chatty people and texters/facebookers/tweeters who have a rant when asked to switch their mobile phones off are all contributing to the decline of an institution dating back to 1896.
The generation who grew up with laptops in their cots want greater participation and to do away with the elitism of Hollywood. 30+ year olds want the quiet and comfort of their own home and the ability to press pause to get a glass of wine or mug of Horlicks.
The advent of bigger, cheaper TVs, blu-ray, faster internet connection and development of compatible devices, has seen the IPTV market grow approximately 50% year on year since 2006. Now that volumes consumed (number of views) via IPTV creates enough revenue to cover the delivery cost and turn a profit, Hollywood is celebrating the death of the cinema.
Whether you choose to operate the short or long tail business model, utilise unicasting, P2P, CDN or hybrid distribution systems it is essential to have the ability to distribute high quality, reliable content, when, where and how the customer wants it.
Ensuring that every part of a complex broadcast platform is operating effectively, iAds are overlaid appropriately, the correct encryption is used and has the capacity to manage large volumes of traffic, before being streamed is paramount. Providing real-time visibility of the entire platform and early warning alarms to prevent a major technology failure, a Network Management System will enable effective distribution.
Getting the very best results from your broadcast platform is one area of expertise offered by Astec.
broadcasting.astecsolutions.com
Top Related Stories
Click here for the latest broadcast news stories.