Broadcast News
30/08/2012
Vislink Provides Police Department Real-Time Aerial Video Support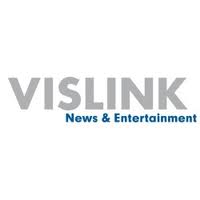 Charlotte Mecklenburg Police Department have embraced a mission critical solution from Vislink as they provide real-time aerial video in support of the upcoming Democratic National Convention.
This new solution enhances the agency's Airborne Video Downlink System that is regularly used for public safety, emergency response, surveillance and special event support. The system provides live video intelligence from orbiting helicopters direct to tactical command posts and the Emergency Operations Center (EOC).
The new Charlotte Mecklenburg system expands the response area and capabilities of the police department's air unit. Vislink's V-Net technology represents a specialized combination of products and services which create a complete solution for the most challenging surveillance requirement. V-Net surveillance technology provides first responders with mission critical imagery to support multi-agency coordinated response and crisis management activities. By integrating microwave, cellular, and WiFi technologies, Vislink's V-Net is a state-of-the-art solution which enables interoperability between public safety agencies.
V-Net is Vislink's customizable solution designed to collect video from airborne and ground-based sensors over disparate networks and distribute it directly to response personnel in real time. For more information on the complete line of Vislink V-Net Solutions visit surveillance.
vislink.com
Top Related Stories
Click here for the latest broadcast news stories.