Broadcast News
08/05/2015
Voddler Begins To Ship Vnet Solution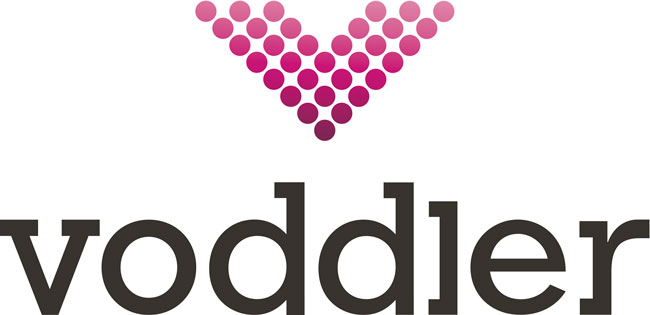 Voddler has announced a new release of its next-generation streaming solution Vnet. It will now be made immediately available worldwide.
Vnet is Voddler's new standalone software solution, which previously powered Voddler's and its partners' Video-on-Demand (VOD) platforms streaming thousands of titles to millions of viewers. It is a managed peering network, which uses a hybrid distribution system of decentralised resources with centralised control to create a global and scalable community of video delivery edge servers.
Through this 'Vnet Cloud', quality of service and playback performance is consistently delivered, with offloading rates in excess of 95% to a virtually limitless scale. Vnet has received endorsement of the five top Hollywood studios, because of it's ability to protect their content through the company's support of industry-standard digital rights management (DRM) technologies, centrally control content distribution, and ability to ensure an incredible viewing experience for all of their consumers.
Vnet is an easily-integrated overlay to existing or new online video platforms (OVPs) as well as any over-the-top (OTT) video content providers.
Vnet extends Voddler's OVP and OTT clients' ability to reach and service their users in areas and moments of congested internet traffic and poor transfer rates, by passing their traditional Content Delivery Network's (CDN) streaming to Vnet's peering service, expanding its customer's ability to consistently grow their presence and market share. Vnet's peering method requires a very low threshold of peering activity before it hits near-100% peering grades, providing a consistent Quality of Service (QoS) and Quality of Experience (QoE) for customer's users. This means that Vnet can rapidly deliver an optimal user experience independently across the network, without depending on a customer's existing infrastructure.
In addition, Voddler helps its customers reduce operating costs by offloading traffic from their CDN infrastructure to Vnet, while improving performance as the service grows. By adding peering capabilities to existing server-based solutions, Vnet can extend a customer's market reach and viewing experience.
Vnet's release also includes SDK support for Android integration, enabling customers to extend their mobile user content engagement. APIs for integration of Vnet performance and statistics into third-party billing and analytics engines are also included, ensuring a seamless combined offering. Vnet's core includes support for Adaptive Bit Rate (ABR), MPEG-DASH, and Apple's HTTP Live Streaming technology (HLS), providing a toolset for capturing and captivating viewers across the globe.
"In many countries video streaming is still a frustrating experience, when it is available at all. Video content consumers around the world are demanding regular access to premium and original content, with a consistently excellent playback experience. Vnet gives people exactly what they want: great content truly anywhere and anytime, on a global scale," says Adam Lewis, CEO, Voddler.
www.voddler.com
(JP)
Top Related Stories
Click here for the latest broadcast news stories.