Broadcast News
17/08/2012
Final Cut Pro X, Close But Not Quite.....Yet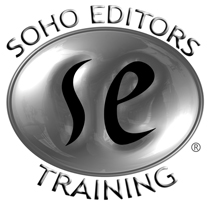 By Simon Hall: Senior Trainer and Editor at Soho Editors
Final Cut Pro X has had some bad press, that can't be argued against.
When launched it appeared that Apple had taken the approach "we're Apple so either you're with us or not". Many professionals decided not. The lack of some basic functions, a proper Viewer and Canvas window, linked with the crazy decision to make FCP 7 projects not compatible with X seemed to destine FCP X to the professionals trash can. The magnetic timeline baffled editors who simply wanted to place a clip where they desired not where the software deemed it should go. I still speak to many people and post houses now who have heard all the horror stories and negative feedback, all saying they'd never touch it with a barge pole. I always respond with the same answer: Have you ever tried it? There's a free thirty day download as well so there's no excuse not giving it a try, because when you get into it, it's really quite good, and boy is it quick!
A few weeks ago I had a week long job editing for a large American company (unfortunately I can't say which), where fast turnaround was the order of the day. The problem I had was the fact that I was getting material in all sort of different formats ranging from 5D, Pro Res and XDCAM to heavily compressed mpeg2, mpeg4 and even wmv. Some of the clips were 30 seconds some an hour. The real problem was I was sitting in a room full of vice presidents, and heads of communication divisions, and they didn't care if I had to re-encode my video and wait for rendering, they just wanted to see me working, and that's where FCP X saved me.
The software gave me the ability to search through all the material and just tag the bits I needed, no making sub clips or adding markers just a simple selection then the ability to enable a smart collection and all my selects are added to a list. But that wasn't the main reason. FCP X swallowed all the material that was imported, didn't matter what it was, I could view it and edit with it straight away. For those of you still suffering with FCP 7 flagging up warnings such as 'general error' and 'out of memory' they don't exist in FCP X! Therefore, sat in a room with my paymasters, I was working from the get go, not swanning around drinking coffee for an hour while video conversions tied my machine up, and trust me, in a room full of people who neither know nor care what a video codec is, this was a godsend.
The other thing that really did impress was the background rendering. I was working on a machine with some 20GB of RAM but the rendering flew. Effects, odd formats, blending layers, all rendering in the blink of an eye. And even that took the room of people by surprise. And one crash, in a week, just proves that Apple, despite appearances are working behind the scenes.
Don't get me wrong there are some things missing that still irritate immensely. The lack of a proper viewer, the inability for clips in the event library to remember in/out points, no fit to fill edit, no sequence markers. I could go on, but Apple is making progress. Again when I make this comment to people I'm greeted with a knowing look, but all you have to do is look at other new apps and see where the market is heading. DaVinci Resolve 9, Smoke 2013, even the new Adobe CS6 apps all have a look and a functionality that resembles FCP X. And I think that is quite telling.
So for everyone out there who have never tried X, all I can say is give it a go, and it isn't quite there... yet. If you don't like it hey at least you tried, but it is where the future is heading. For those of you who edit in rooms of powerful and scary people it might keep you in a job a little while longer. It did me.
viewer.zmags.com/publication/381c52e3#/381c52e3/1
Top Related Stories
Click here for the latest broadcast news stories.