Broadcast News
29/01/2010
RTW To Host Loudness Seminar At BVE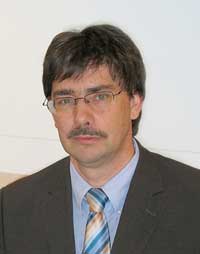 A manufacturer and distributor of professional audio metering and control devices, will share some of their knowledge and experience, spanning 40 years in the pro audio industry, at BVE 2010. RTW's Technical Director, Mike Kahsnitz (pictured), is to present "Using Loudness Metering in Production Workflows," a free seminar on audio loudness issues, at the show on Wednesday, 17th February at 2pm in the Audio Room of Earls Court 2.
During the seminar, Kahsnitz will outline the challenges consumers face in controlling loudness levels at home, while analysing several solutions that TV and radio broadcasters can implement to remedy these issues. He will pay special attention to the importance of analysing, evaluating and correcting incoming audio content during production and distribution, as well as sending out programmes for various applications on separate distribution channels while adapting the time constant of the loudness measurement to the application.
In addition to the topics above, Kahsnitz, a member of the EBU P/Loud group which is currently deliberating European standards for managing loudness, will touch on the benefits and shortcomings of the ITU BS.1771 and EBU guideline and its relation to the standardisation of audio loudness control.
Tickets for the "Using Loudness Metering in Production Workflows" seminar can be obtained at the BVE registration booth on-site and are available on a first-come, first-served basis. For more information or to register for the show, please visit:
www.broadcastvideoexpo.co.uk
Attendees of BVE 2010 can also learn more about RTW's solutions by visiting Aspen Media (Stand H3) on the show floor. The company, an RTW distributor, will be showcasing RTW's 31900SD SurroundControl and the 10600-PLUS Digital Audio Vectorscope Surround Monitor.
(BMcN/BcC)
Top Related Stories
Click here for the latest broadcast news stories.