Production Companies - Charity Videos News
Using Video To Build Your Brand
So, your organisation is exceptional, with great products and customer service but does your marketing reflect your true value, asks Minamonfilm.
Production Companies - Charity Videos Companies
In Norfolk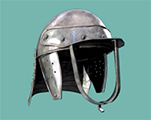 Eastern Associates - established in 1995 - are a partnership of professional individuals with wide ranging experience in the world of television with the BBC, ITV, and SKY...


We specialise in producing professional TV and Audio programmes delivering your message in the best possible way through any digital medium required. Our team have a long...