Production Companies - Charity Videos News
Using Video To Build Your Brand
So, your organisation is exceptional, with great products and customer service but does your marketing reflect your true value, asks Minamonfilm.
Production Companies - Charity Videos Companies
In Leicestershire


We develop strategy-focused creative concepts that effectively communicate company services and key messages that resonate with target audiences. What we can do for you:...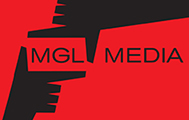 MGL Media crafts high quality corporate video using experienced professionals with a proven track record in producing video for business, from documentary films to web video...