Aerial - Photography Sponsors

Award winning Drone hire aerial filming & CableCam filming. Regularly hired and trusted by Producers & Directors.
Special permission to operate up to 10m in congested areas
Heavy lift
Live broadcast
Night flight permission
Aerial - Photography Companies
In Wiltshire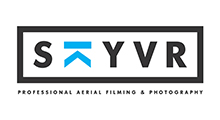 Skyvr provide HD/4K broadcast aerial filming services for a wide variety of uses and to a broad range of customers using state-of-the-art drones. Our pilots are all...