Aerial - Photography Sponsors

Award winning Drone hire aerial filming & CableCam filming. Regularly hired and trusted by Producers & Directors.
Special permission to operate up to 10m in congested areas
Heavy lift
Live broadcast
Night flight permission
Aerial - Photography Companies
In East Yorkshire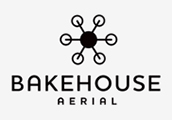 Hi, we're Bakehouse Aerial. We fly drones with high quality cameras to make fantastic aerial film suitable for web, TV and cinema. Our special permission from the Civil...

Why Choose Octovision Media Aerial Media is becoming an ever-more-popular tool. Here we explain why we are one of the best around. Specialists. We are not a photography...