Aerial - Photography Sponsors

Award winning Drone hire aerial filming & CableCam filming. Regularly hired and trusted by Producers & Directors.
Special permission to operate up to 10m in congested areas
Heavy lift
Live broadcast
Night flight permission
Aerial - Photography Companies
In Berkshire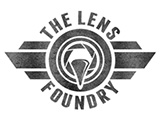 The Lens Foundry is an Aerial and VFX Camera Facilities company. Our range of facilities includes heavy lift Drones (Alexa Mini, Red, F55), Motion Control,Camera Tracking,...