Cameramen - Underwater Sponsors

UNDERWATER CAMERAMAN, HD, Film, Any video format. HSE1V. Based in Cornwall and Bristol. Working Globally.
Cameramen - Underwater Companies
In Brecknockshire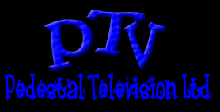 If you need a camera crane that is lightweight, easy to relocate and available in HD or SD, 2D or 3D and even underwater, then you need a Polecam! Polecam is a unique, single...