Corporate Video Production Company
A comprehensive directory of the top corporate video production comapnies in the UK.
Corporate Video Production Company Sponsors

Filming & Editing
From script to duplication
Events & Promotional Videos
Video for corporate, business and public sectors
Rich content specialists
Worldwide experienced crew
020 33724419

The Theory is a film and video production company that creates corporate films, brand commercials and direct response TV adverts. We're HDSLR specialists. We make stuff you want to watch. We do it at a great price.

We are a creative film production company based in London. We also create photo-real visual effects that bring products and environments to life.
Corporate Video Production Company Companies
In Ayrshire


Corporate Video Production is a trading name of The Marketing Café Ltd. We are a video production agency creating high quality films for businesses looking to take their...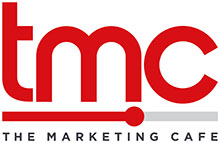 TMC is a content marketing specialist. Focusing on video production, customers magazines and digital content we help our clients to stand out through creativity and...